November 14, 2015
Most of October I spent investigating in Ukraine rebel controlled territory and 13th of October watched Tjibbe Joustra of the Dutch Safety Board announce on TV: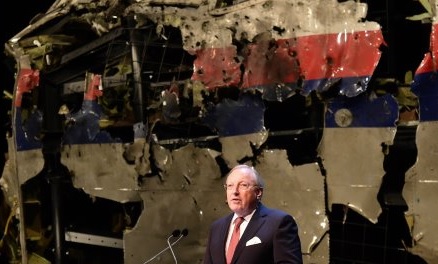 "The Buk missile was fired from rebel controlled territory"
In this article I will:
– demonstrate why for various reasons Joustra's claim is simply false.
– analyze information about four different 'launch sites'.
– dissect the "call for witnesses" video issued by Joint Investigation Team.
– present a plausible scenario of what might have happened to MH17.
– List fifteen preliminary questions for JIT.
One Buk missile, four launch sites?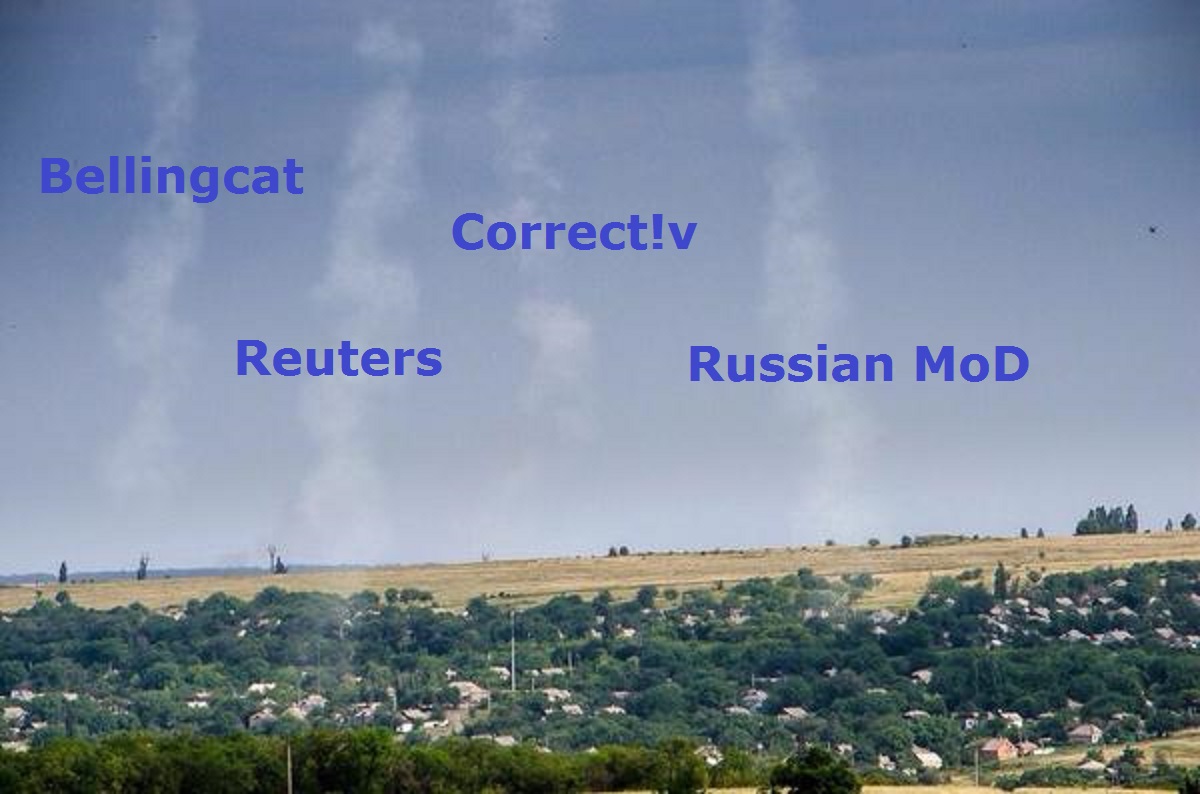 In another article on this blog "Billy versus Bensmann"  the launch site claimed by Correct!v has already been falsified. Actually, this launch site was presented not only by Correct!v, but by Algemeen Dagblad and Spiegel Magazine too.
Because none of these three media ever admitted they completely misinformed their readers, not even after being informed about the existence of this article and this extremely detailed 53 page 7.6Mb analysis "Recherche zur Recherche", I decided to do additional checks and try to find the anonymous witness Spiegel presented in this video. Complete Spiegel article containing the video here.
Screenshot 1 from Spiegel video: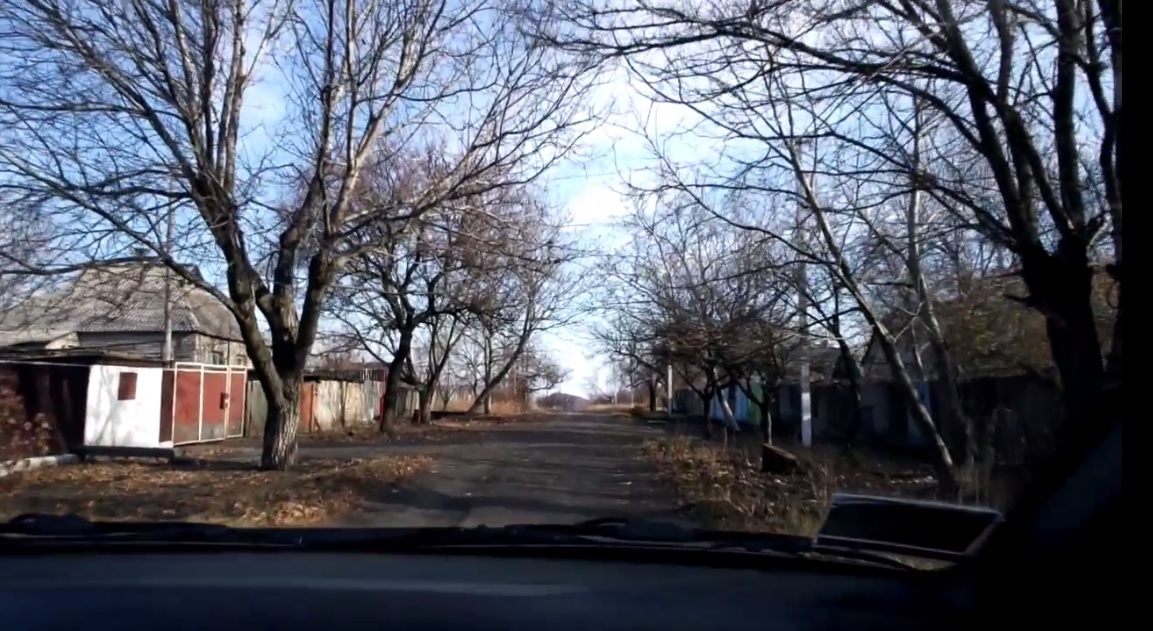 Screenshot 2A/D from Spiegel video. The location and the person opening the gate are anonymized in the video.
Anonimized? The address and coordinates of this house in Pushkinsky:
Kakhovskyi provulok 12 – In Cyrillics: Каховский переулок 12
GPS 48.060904 38.750319
Double check – four pictures taken by kremlintroll.nl 12OCT2015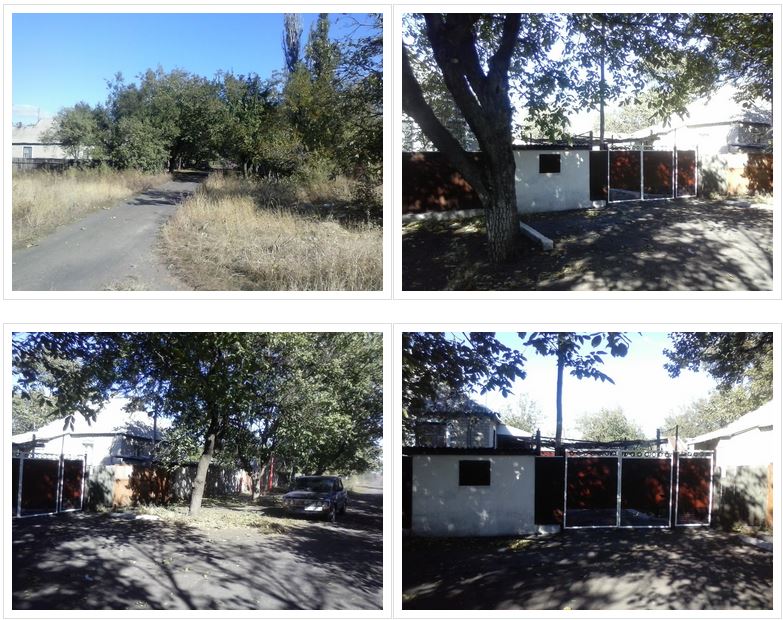 Screenshot 3 from Spiegel video:
Witness: "They shot it down with a missile. They fired the missile from there. We saw how it flew, do you understand?"
Journalist Bensmann: "You saw it?"
Witness: "I was in the garden and heard an explosion. A bang. There was a sort of clap that made the tiles on the roof shake"

Correct!v:  "Flight MH17 – Searching for the Truth"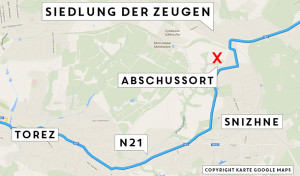 The launch location claimed by Correct!v is marked with a red cross on a map that is presented in this article. On Google Earth the area looks like this: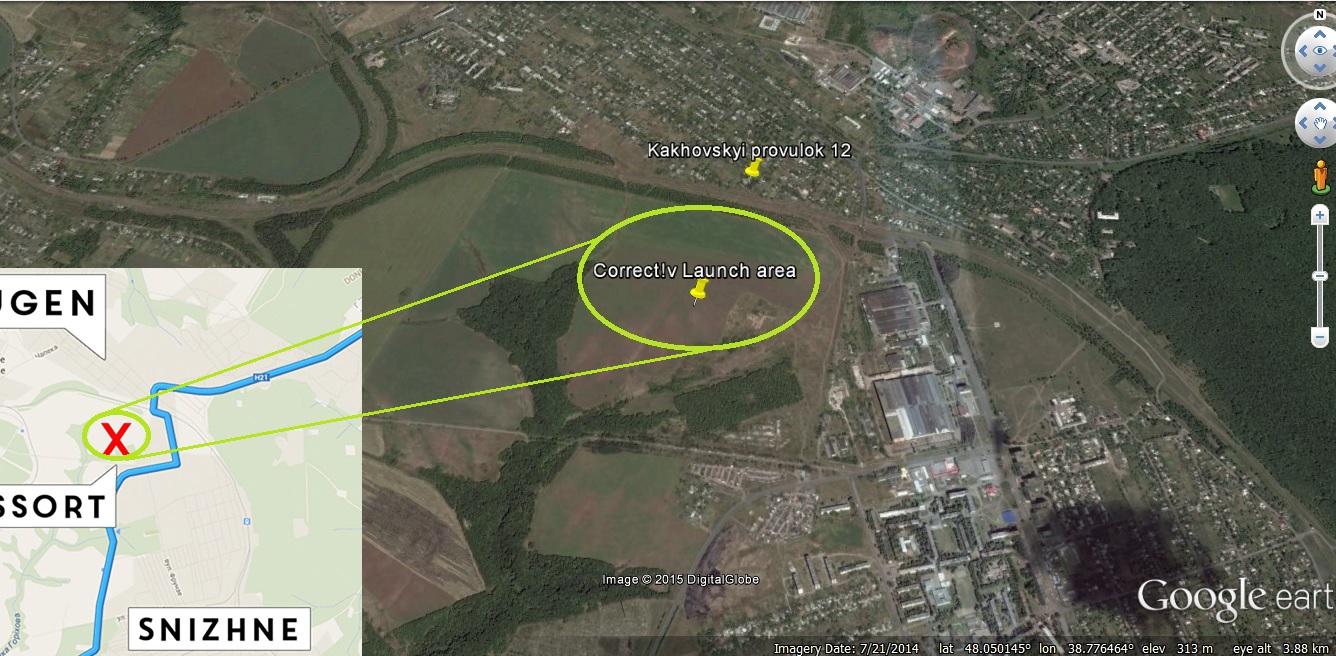 Position of the witnesses house is North of this field and when we zoom in it becomes immediately obvious the witness points North West and not South West. Strange, isn't it?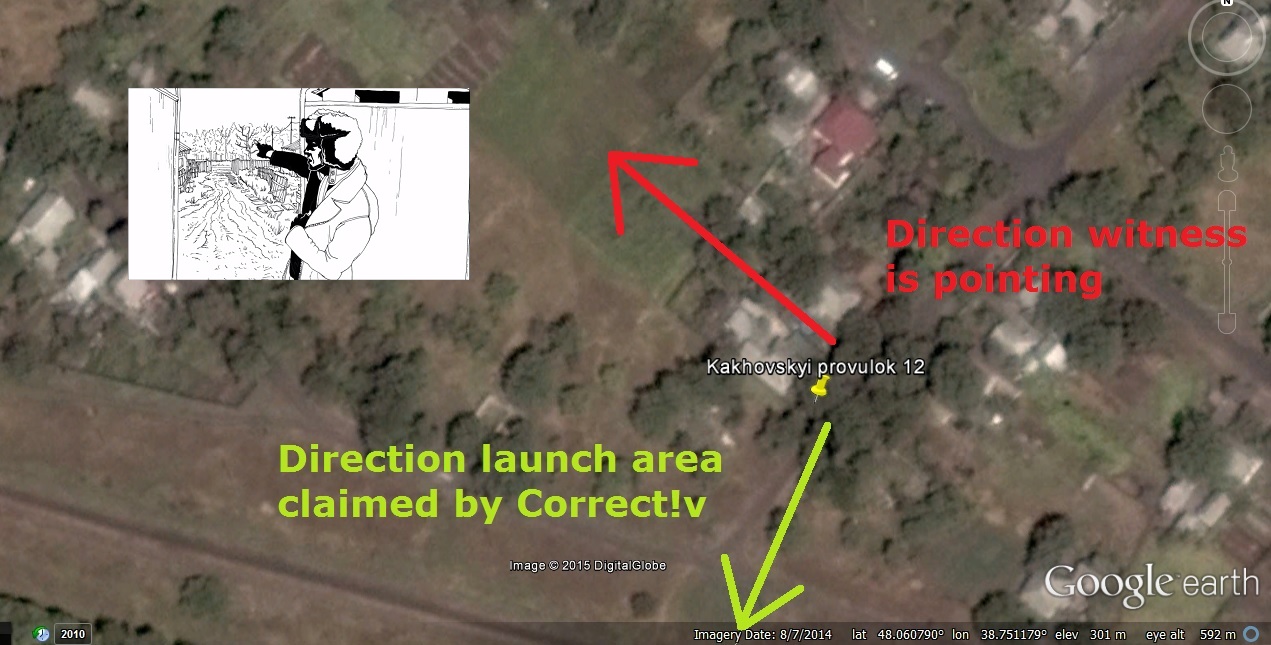 It becomes stranger than that. Screenshot 4 from Spiegel video: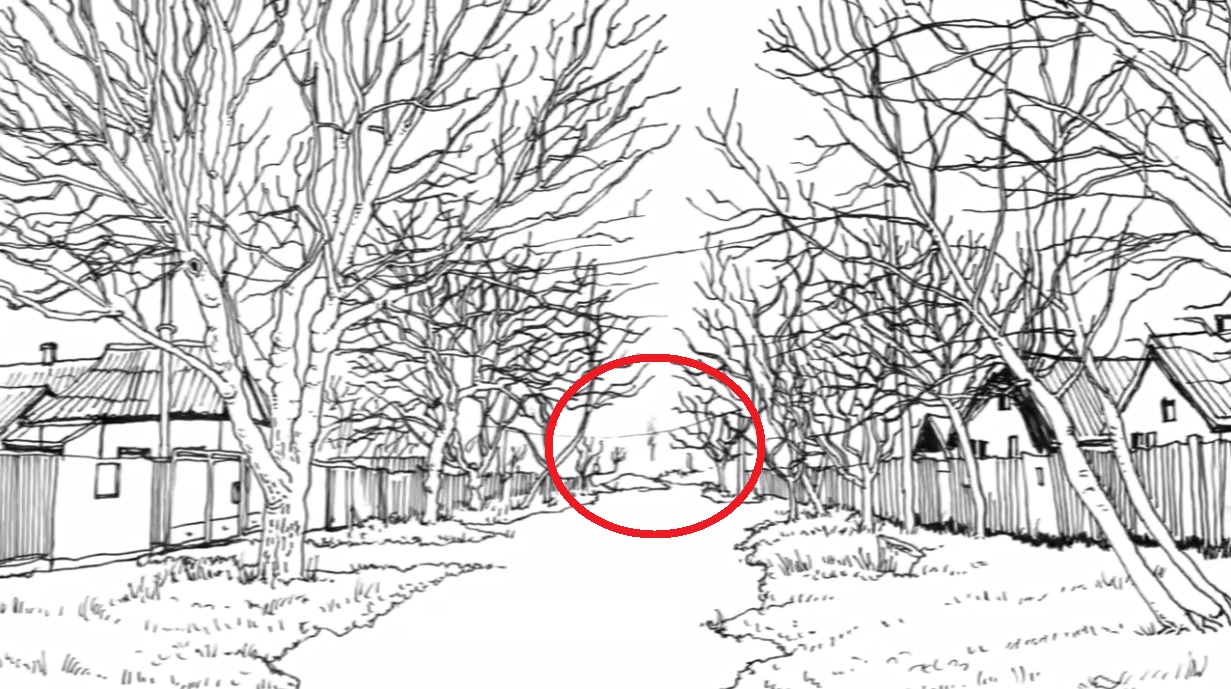 Witness: "And just as I walked to the street, the plane crashed. Along the street a few kilometers from here, you understand? And you could see how it was burning over there."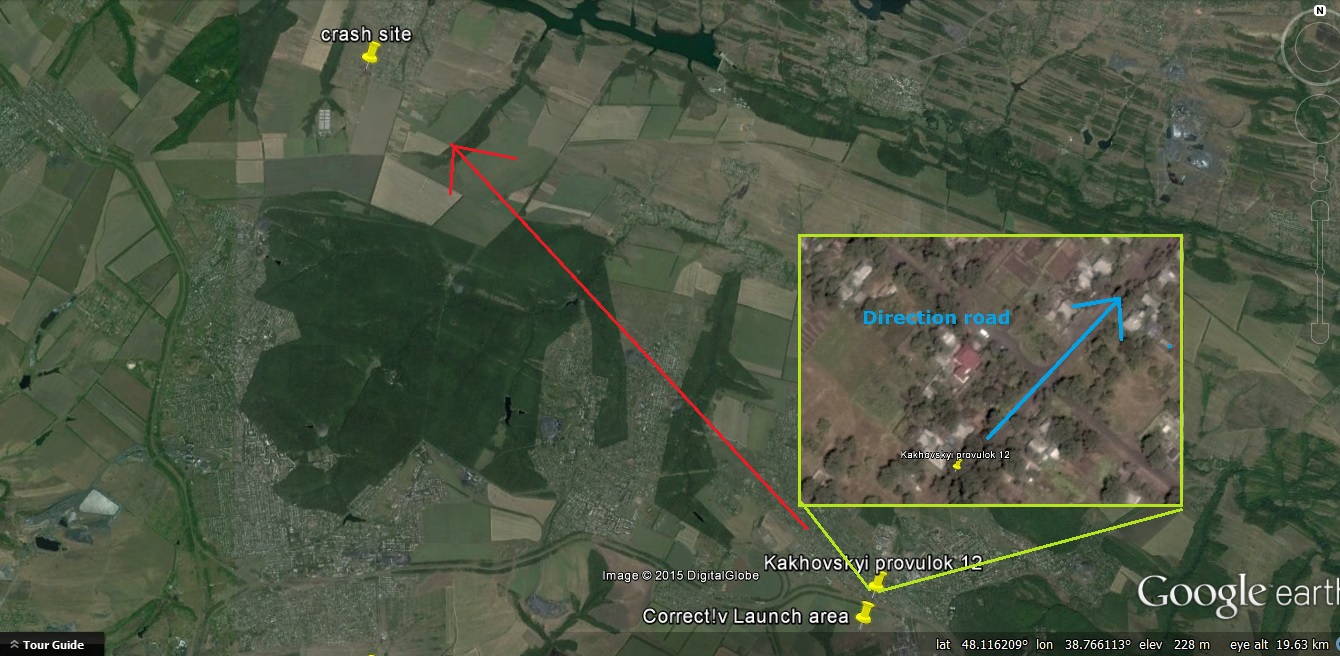 The anonymous cartoon witness points along the street direction North East and not in the direction of the main crash site at Grabovo which is to the North West.
Meet the not so anonymous real witness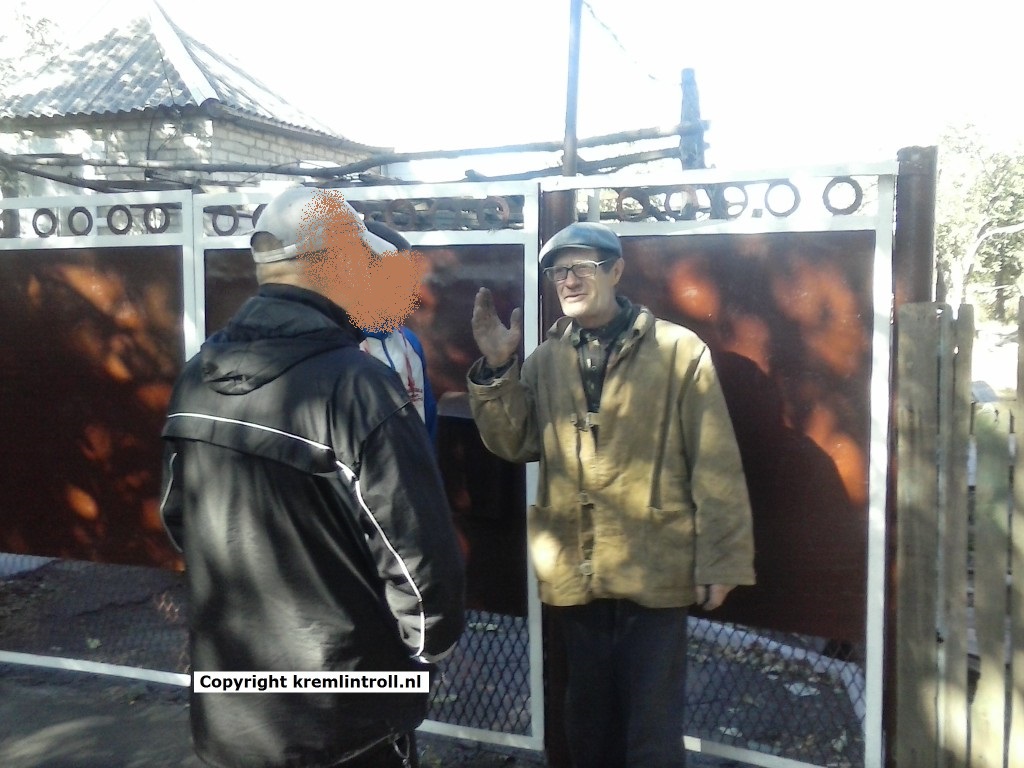 12th of October 2015 I visited Pushkinsky and here is the transcript of my conversation with Alexander, the man who opened the gate after we knocked on it.
Me: "Were you at home when the Boeing fell?"
Alexander: "At home."
Me: "Did you hear a sound or…"
Alexander: "Nothing, I heard nothing."
Me: "And when did you know the Boeing had crashed?"
Alexander: "I saw it on television."
Me: "On television?"
Alexander: "Yes."
Me: "But hundred percent certain there was no German journalist here?"
Alexander: "There wasn't any here."
The sound fragment can be listened to here. It also contains some chat between Alexander and my stringers. Alexander explains he was home alone at 17 July  2014. The day MH17 was shot down.
Nobody is allowed to listen to the original audio and Bensmann redacted some of the interview and hired an actor to speak the role of the witness. It is claimed it would be too dangerous for the poor witnesses who constantly live in fear and do not have democracy.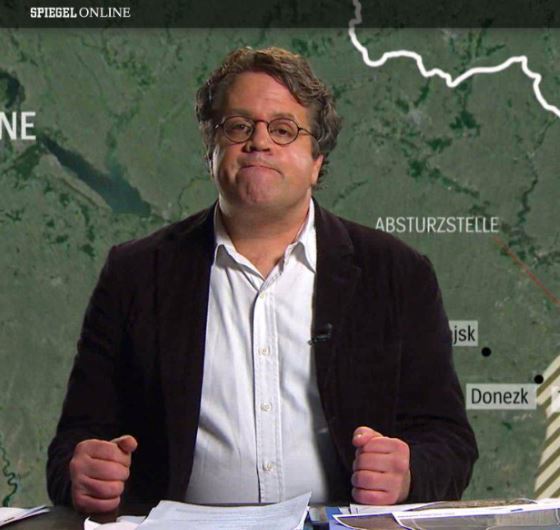 Swindler Marcus Bensmann was awarded for his lies by Grimme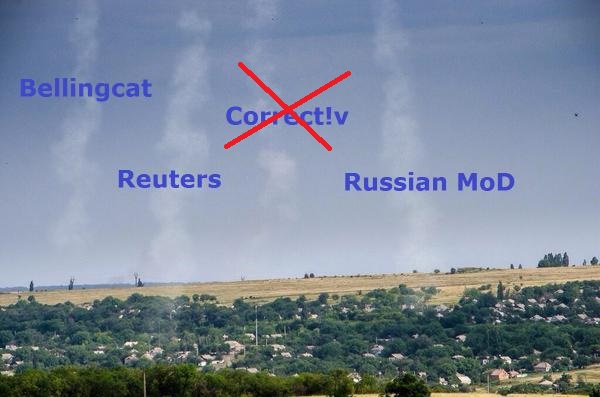 Launch site proposed by Reuters (Anton Zverev)

The announcement March 12, 2015 was big:
"Exclusive: From 'Red October' village, new evidence on downing of Malaysian plane over Ukraine"
About key witness Fedotov:
"When interviewed by Reuters, Fedotov, the witness who described the 'wiggling' rocket, at first said on camera that it was fired from territory held by the Ukrainian army. Later, off camera, he said it was launched from a nearby rebel area. Asked why he had originally said the opposite, he said it was because he was afraid of the rebels.
He gave a Reuters reporter directions to a field 1.5 km from the village, which he said had been identified to him by local farm workers as the point from which the missile battery had launched the rocket."
Because witnesses claimed the missile flew "overhead" and the launch location to be 1.5Km from Chervonyi Zhovten (Red October) I asked the Reuters correspondent:
@Zreuters which #MH17 Buk launch site 1.5km from village witness gave? 47°57'26.74"N 38°44'49.74"E ? @joostniemoller pic.twitter.com/f1kdmpoKpB

— Max van der Werff (@MaxvanderWerff) March 15, 2015
The answer never came nor did Reuters ever publish the GPS coordinates of the launch site claimed by Fedotov.
'Reuters lied': MH17 witness says reporter falsified testimony
March 30, Russian channel RT quoted Fedotov:
"When we talked about the Boeing on camera, I explained everything as it was. The things that I allegedly said off-camera were just made up by the journalist. It's all lies. Off-camera, we never discussed the Boeing," Fedotov told RT.
Even Russia's Minister of Foreign Affairs Lavrov stepped in criticizing the Reuters report:
"Attempts at distorting facts, enforcing versions on what could have happened continue to exist, with some based on openly dirty intentions," Lavrov told journalists on Thursday. Commenting on last week's Reuters report on "new evidence on the downing of the Malaysian plane over Ukraine," the minister said that it looked like the "respected agency" had published "a so-called stovepiping."
To prove Reuters version of events to be true the "respected agency" could have simply published the video. But it never did.
April 21, I visited Red October and talked to Fedotov myself
@JITMH17 @mfa_russia I have transcripts of my interview with Fedotov 21APR2015 Oliphant & Miller regurgitate Zverev pic.twitter.com/oEc3Pj6Fw6

— Max van der Werff (@MaxvanderWerff) September 27, 2015
I asked my stringer right after our visit to quickly record what was discussed. Here's the transcript:
OK then. He said it was indeed the rocket, but the installation [whatever launched it] might not be even Buk, because there is only one rocket on it. Combaynyor — he didn't say who this is — anonymous Combaynyor, the man who worked at the fields, saw the launch and the vehicle, from which the launch was made. The place where the launch was made at that time on July 17 was in control of Ukrainian forces. It turns out that they moved this weapon from the rear to practically a frontline, made a launch, and moved it back to rear. After the launch, the field was burning. This is accurate. The man who worked at the field called this guy, Petr, and they tried to extinguish the fire. They came to this edge of the road and began extinguishing. But, but, this place was started to get shelled from Ukrainian side. That's why they had to go to some place [round? can't translate]. And only then they could extinguish the field. That's all, maybe I can remember something else. (file HDV_0016.MP4)
What did he say?
Reuters wrote as if Petr saw a part of a rocket falling down, but when we asked Petr again, he said that Reuters is lying and no parts of a missile separated. It turns out that the missile went directly into plane's hull [??? Maybe he meant "flew directly at the plane"].
Second question. There was a farmer…
Yes. There was a farmer who definitely saw the system, and he saw that on this system there weren't four missiles, but just one. One missile. It was definitely a crawling installation/vehicle, armed with one missile. ( file HDV_0017.MP4)
The problem with this witness: he seems to have a different story every time somebody talks to him. A journalist from Mashable writes a few months after my visit about Fedotov and his mother:
"Suddenly, they heard a powerful blast and the earth shook beneath their feet, making them both fall over."
The claim the shockwave caused by a Buk launch can make people 1,500 meters away 'fall over' is simply ludicrous.
Let's wrap up what we don't have with Reuters:
– location of the launch spot
– reliable witness
– consistent story
– Reuters showing any evidence in support of its claims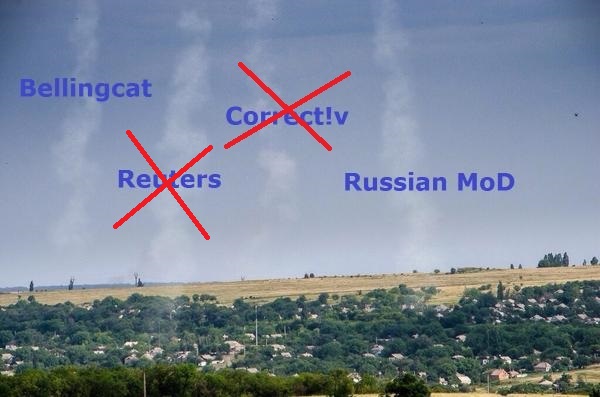 Launch site claimed by Russian Ministry of Defense: Zaroshensk'ye
21 July 2014, four days after Malaysia MH17 was shot down the Ministry of Defense of the Russian Federation held a special briefing.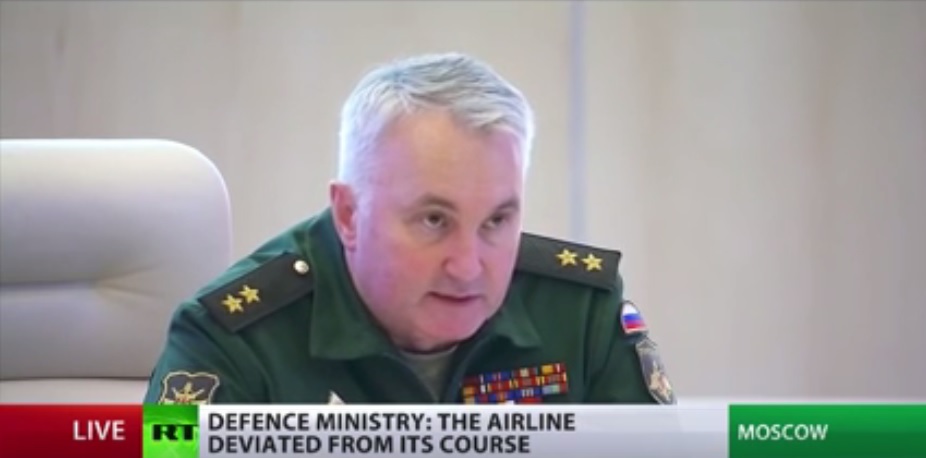 (click image to watch briefing 29m18s with English interpreter)
During this briefing the following two claims were put forward:
1) "Besides it [MH17], Russian system of air control detected the Ukrainian Air Force aircraft, purposed Su-25, moving upwards toward to the Malaysian Boeing-777. The distance between aircrafts was 3-5 kilometers."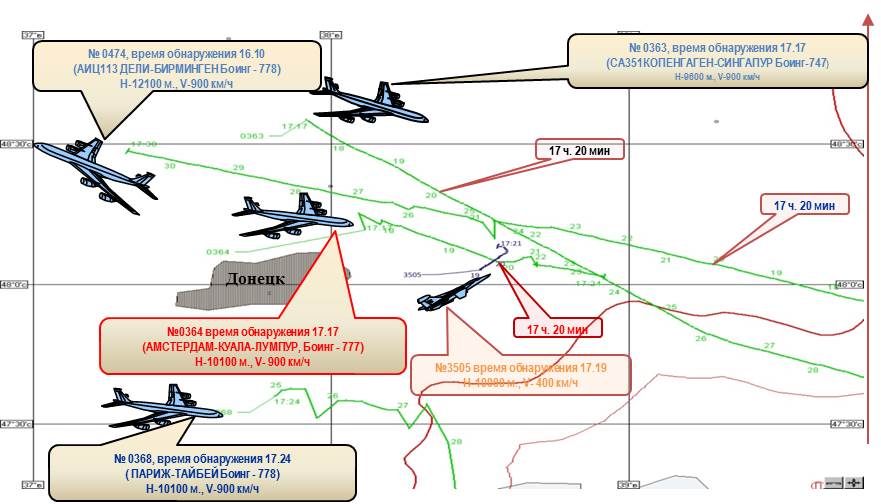 2) "….we can see Buk-M1 artillery battalion deployed 50 kilometers east to Donetsk and 8 kilometers South to Shakhtarsk. We have a question: why the battalion was deployed near to the territory controlled by militants just before the accident? "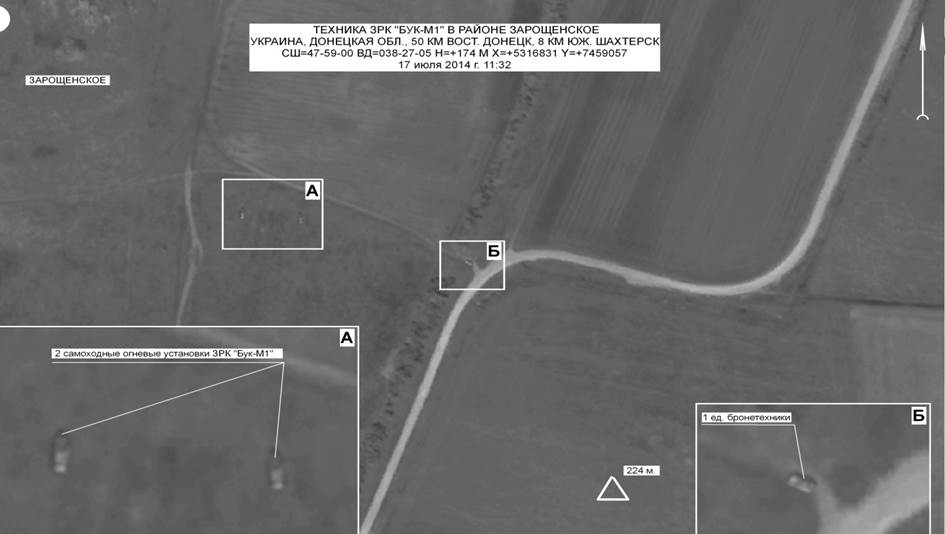 "50 kilometers east to Donetsk and 8 kilometers South to Shakhtarsk" is of course the now famous village of Zaroshensk'ye. Clearly visible here with the distinct S-curve.
I made a short video while driving through the S-curve. Notice the emptiness and vastness of the area. In the village itself nobody claims to have seen a Buk complex. Does that prove there wasn't one?
More important is to realize what exactly the Russian Ministry did NOT claim. You can verify the exact transcription of the entire briefing here.
NOT claimed 1) SU-25 of the Ukrainian Air Force shot down MH17
NOT claimed 2) Buk missile fired from Zaroshensk'ye shot down MH17
JSC Almaz Antey, the company that produces Buk, initially claimed that based on damages observed (via internet?) and information given by the Dutch Safety Board that if a Buk missile was fired it had to be type 9M38M1 and fired not far from Zaroshensk'ye from within an area not bigger than 2.2 x 2.5 Km. (Press conference 1hr31min)
During the press conference of October 13th Almaz Antey revised the missile type from 9M38M1 into 9M38 (Press conference 2hr23min Russian only) and presented a newly calculated area from where a 9M38 missile could have been fired (yellow) more to the South: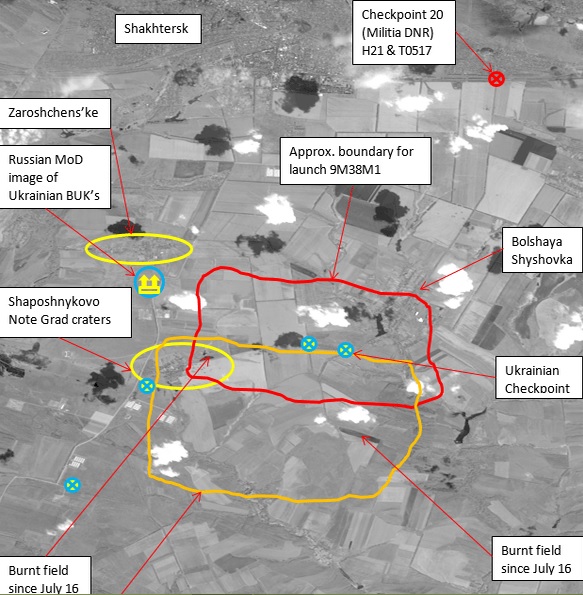 In one of the following paragraphs I will discuss the claims made by Almaz Antey in much more detail. For now it is sufficient to conclude:
The Russian Federation never confirmed MH17 was shot down by BUK missile.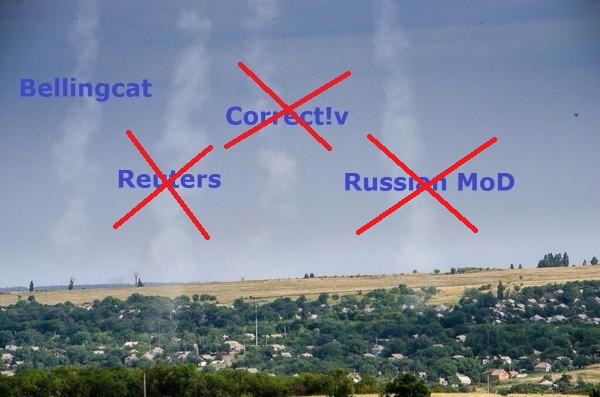 Bellingcat – 'open source' truth finding on your sofa
Eliot Higgins, founder of "Bellingcat by and for citizen investigative journalists", has dominated the discussion about what happened to Malaysia MH17 quite a while. Professional journalists quoted and copy pasted any information delivered by Bellingcat often without doing their own investigations and double checks.
In January this year professional forensic analyst and expert witness with specific expertise in digital media, manipulation of images, metadata and micro-meteorology Charles Wood explained the fundamental flaws of  Bellingcat's article Examining the MH17 Launch Smoke Photographs written by Daniel Romein:
No provenance for the image files

Basic checks on authenticity not performed

Unjustified assumptions made from the checks they did do

Writing on areas completely outside their expertise – weather conditions, rocketry, satellite image interpretation, image forensics

Failure to use publically available data to verify the images

Failure to release image data to support their claims

Failure to have effective internal checks before publication
Mr Wood's analysis shows that the skills and methodology of the 'Bellingcat Team' fall way below any accepted standard.
In June Spiegel Magazine apologized to its readers for coverage of another Bellingcat report on MH17.
'Bellingcat Report Doesn't Prove Anything': Expert Criticizes Allegations of Russian #MH17 Manipulation http://t.co/z6WB4RS6XZ

— SPIEGEL ONLINE English (@SPIEGEL_English) June 4, 2015
If Spiegel had consulted Mr. Wood or any other competent analyst this painful error would not have happened. A few days before Spiegel's unfortunate article he explained in About Bellingcat's claim: "Russian sat pics fake":
Bellingcat 'investigators' are unqualified

Their use of Error Level Analysis is incompetent

Their reliance on dubious imagery dating is incompetent

They have no idea about publication processes for digital
documents
They make totally unjustified guesses at 'probabilities' and
present them as fact

Their conclusions are unsound.
A very practical example 'sofa search' versus 'hands on spot check'
While following the route from Donetsk to Torez, claimed by some to be the exact route the Buk made on a trailer, I had serious doubts if the Volvo/trailer/Buk combination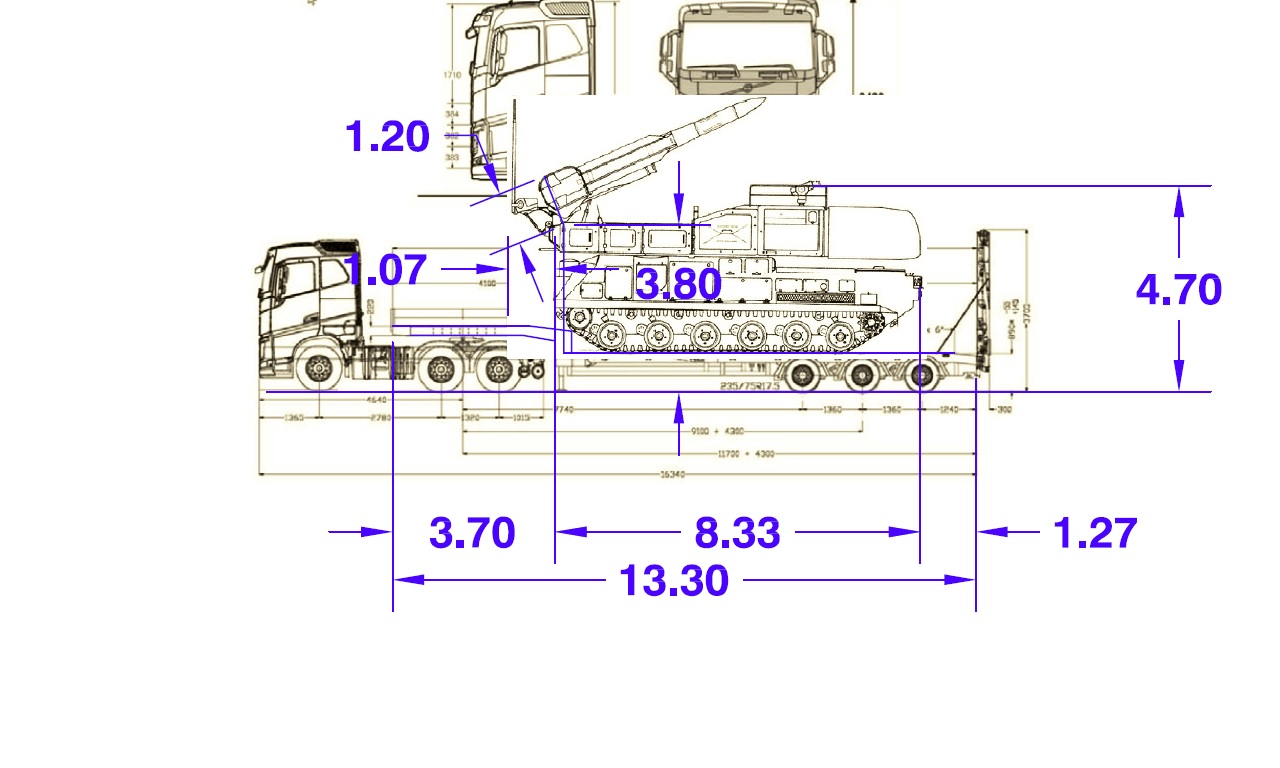 could pass under this low bridge: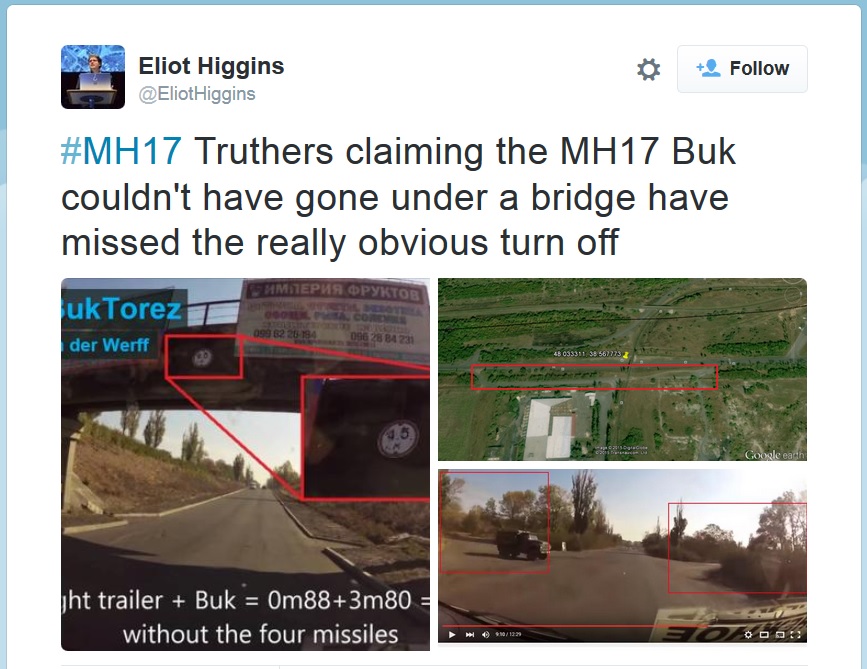 "Truthers" is what Mr. Loud-mouth-knows-everything-about-everything Higgins calls people that don't buy his false claims.
Another Eliot Higgins explains the method: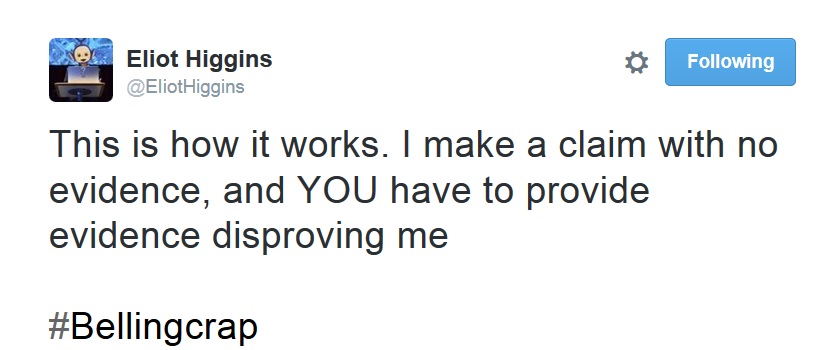 Okay, for once I'll do just that. And to avoid 'but obstacles weren't there in 2014', look at this photo from 2011.
Bellingcat at best is incompetence driven by malicious political intentions. This is not only true in the MH17 case.

Mr Charles Wood:
"Eliot Higgins has a history of publicising his faulty science & engineering and attacking anyone who disagrees with him. In particular the Ghouta Sarin episode in August 2013 revealed him in full flow. Higgins was (and still is) desperate to prove it was the Syrian Government that did the attack.
He was part of an axis comprising HRW and the shadowy organisation Syrian Support Group that were intent on getting NATO bombing in Syria.
Higgins' basic claim is that only the Syrian military could fire the types of rockets used and that only the Syrian military could have made the Sarin. Higgins failed on both counts.
His first effort was to ghost-write an HRW report claiming the missiles were fired from about 15km away from a SAA military base. Syria: Government Likely Culprit in Chemical Attack.
This was rapidly debunked by a number of parties who showed the missile range was closer to 2 km both by engineering calculations and actual videos of the missile in use in later months.
Higgins responded by publishing an "independent engineer's report" claiming up to 15km range! Brown Moses Blog: A Detailed Examination Of The Range Of Munitions Used In The August 21st Sarin Attack.
MIT professor Ted Postol and missile expert Lloyd confirmed the much shorter range contrary to the Higgins' claims. In particular they showed there was no location under control of the SAA from where the missiles could have been fired. They produced a report on the HRW claims and Higgins claims that firmly debunked both:
Possible Implications of FaultyUS Technical Intelligence in the Damascus Nerve Agent Attack of August 21, 2013
Higgins did not accept this scientific and engineering view by professionals who are extremely highly qualified in the area, and started attacking Postol and Lloyd personally and professionally in articles and social media.
Higgins then tried to become an 'expert' on Syrian military movements in a place called Jobar (near the Sarin incident). His basic premise was the the Syrian Army drove thin-skinned missile carrying trucks into the middle of a pitched urban battle to within 2km of the alleged Sarin missile impacts. To do this they would have had to pass within 10s of metres of insurgent positions for nearly a km, Cross areas of cleared ground in RPG missile range from most sides, pass through an area that was recorded as under in tense sniper fire the day before, cross a river that had all the bridges destroyed, and finally park in direct view of sniper positions from tall buildings under 200m away.
Then he claims they fired their missiles but the snipers in the buildings did not see or hear any of this. – The missiles used 122mm cargo rockets used in the Grad system but with enlarged warheads that increased payload but dramatically reduced range. They are very loud and bright and can be heard several km away.
When this was pointed out as a ridiculous fantasy – perhaps from his World-Of-Warcraft days – he changed tack.
He tried to use the chemical characteristics of the Sarin to blame the SAA and prove it couldn't have been made by the insurgents. He was aided by a former US soldier called Kaszeta with experience in the US chemical warfare program (a persistant contributor to Bellingcat as well). Much was made of the presence of Hexamine in some but not all of the Sarin samples. Kaszeta who is not a chemist came up with the idea it was a secret Syrian variant using a process he 'wasn't allowed to reveal'.
Kaszeta has written on the Sarin topic a number of times claiming the process is far too dangerous and difficult for an insurgent group – despite the Japanese terrorists Aum Shinrikyo having made it easily and were gearing up to make 40 tonnes of the stuff. Kaszeta's claims were all debunked by a number of highly qualified industrial chemists.
Hersh wrote his first article in late 2013 LRB · Seymour M. Hersh – Whose sarin? which immediately raised the ire of Higgins and Kaszeta who wrote attacking articles and tried to attack Hersh professionally and personally.
Postoil and Lloyd became interested in this aspect and wrote a letter to LRB in support of Hersh and discussing the merits of Higgins and Kaszeta's claims It's very illuminating to read their letter at the foot of the Hersh article.
Then Hersh wrote a second article LRB · Seymour M. Hersh · The Red Line and the Rat Line: Erdoğan and the Syrian rebels which amplified on the Turkish involvement.
Higgins due to his special relationship with a Guardian editor (Higgins was a Guardian protege) wrote a Guardian opinion piece It's clear that Turkey was not involved in the chemical attack on Syria | Eliot Higgins and Dan Kaszeta.
To which Hersh was justifiably scornful. This episode is well documented in a Mint Press article The Failed Pretext For War: Seymour Hersh, Eliot Higgins, MIT Rocket Scientists On Sarin Gas Attack.
Finally there are new reports now from Turkey that support Hersh's story. This has again aroused the ire of Higgins and Kaszeta who launched another attack on Hersh and the new story here
Examining the Turkish Sarin "Recipe" 
Which was swiftly and expertly debunked at Who Attacked Ghouta?: Review of Turkish MPs Allegations"
The saga continues, but so far Higgins has won on the self-publicity stakes but failed miserably to demonstrate any scientific, technical, or military competence."
No retraction of false claims #Bellingcat = fraudster not researcher #mh17 #Ukraine #Russia https://t.co/mSgDrDobRV pic.twitter.com/2PTwhp1xz2

— Max van der Werff (@MaxvanderWerff) November 9, 2015
Dutch Safety Board investigation
And there it was. Four hundred and fifty-three days after Malaysia MH17 was shot down the Dutch Safety Board presented its final report together with fifteen other downloadable appendixes and brochures.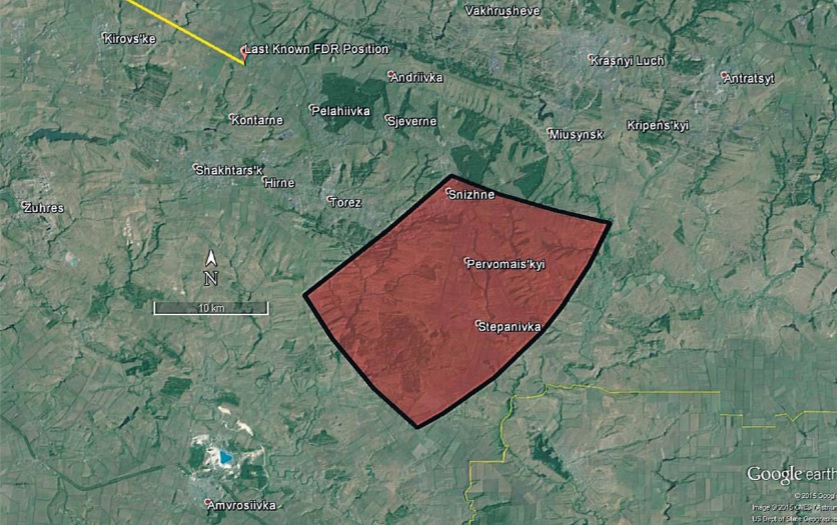 Figure 62, page 144 of the final report. Visualisation of NLR "fly out simulation results".
What a vague, unclear map. intentional? It immediately reminded me of the 'map' the US State department showed shortly after July 17th 'proving' a missile was fired from "rebel controlled territory". Although the US State Department pointed at Snizhne, DSB chose to present an area of about three hundred twenty square kilometers from where a "9M38 series missile with 9N314M" warhead could have been launched. Here's the improved map I drew based on figure 62 of the DSB report.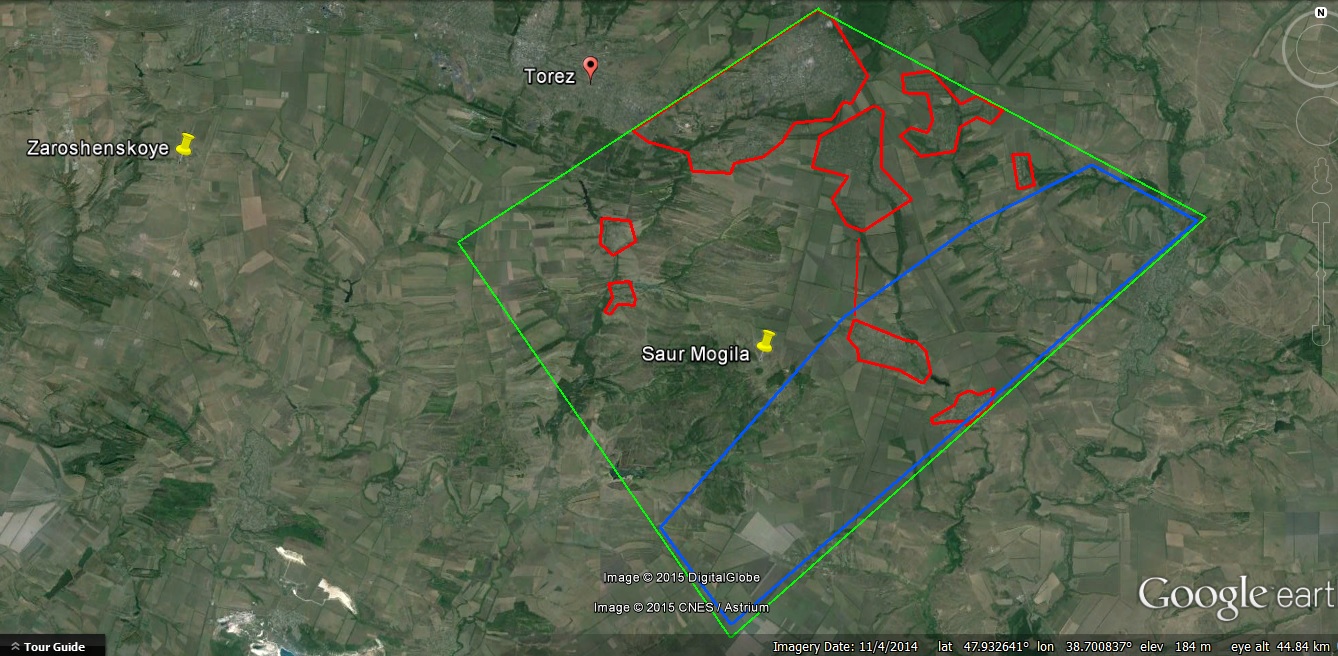 Zaroshensk'ye (top left) and Saur Mogila (middle) are marked with yellow pins. Click here for extremely detailed satellite images of the entire area starting with maximum zoom of the destroyed monument at Saur Mogila.
The blue area on the map was heavily contested no man's land in the period around 17 July 2014. About one third of what DSB chairman Joustra claims to be "rebel controlled territory" was not rebel controlled territory at all.
Red areas on the map are inhabited places. Nobody claims a missile was fired from within city or village boundaries which further diminishes the potential rebel controlled territory from where a missile could have been fired.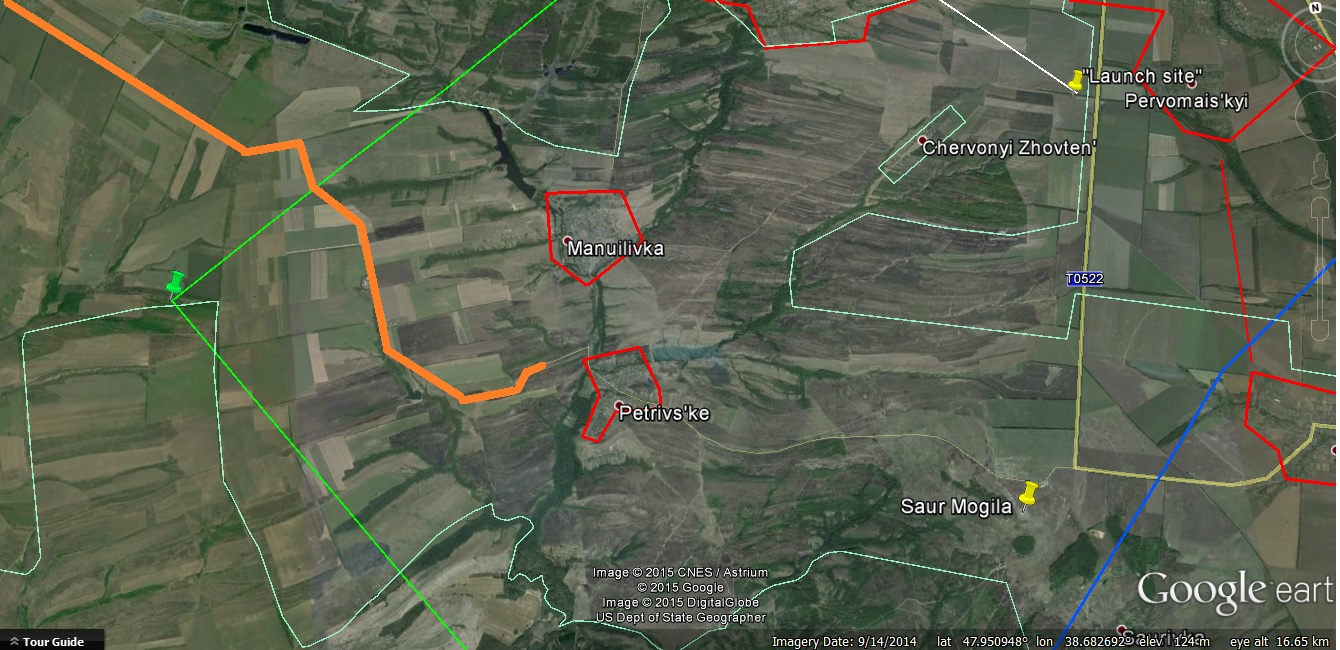 As explained in the study MH17 Shootdown – Origin of Equipment and Military Control of the Area of the Zaroshchens'ke Ukrainian Armed Forces BUK Deployment  the rebel forces as well as Ukrainian government forces mainly held urban areas and uninhabited areas were essentially no man's land.
The only rebel controlled section as claimed by DSB from where a missile could have been launched without anybody noticing is the top left part of the green area as zoomed in above's map. The orange line shows the last section of the advance of a Ukrainian government convoy traveling straight from North to South through rebel territory about ten days after MH17 was shot down. The convoy did not meet any resistance in this "rebel controlled" sector.
Buk manufacturer claims launch from Snizhne area impossible
While the Dutch Safety Board only used computer models fed with secret unverifiable data supplied by NATO and calculated the total number of impacts based on extrapolation (page 14 Appendix X) the actual manufacturer of the Buk system Almaz Antey also used computer models but on top of that conducted two live reconstructions.
Nobody has ever done live reconstructions of a civilian plane hit by a missile and therefore it is very instructive to carefully watch and digest the information in this video.
Dutch Safety Board claims MH17 was hit by a warhead type 9N314M with bow-tie shrapnel because one piece was found in the body of the pilot and one in the cockpit. 

(Source: page 89 DSB final report)
Considering the warhead exploded about 2.5 meters from the cockpit and 9N314M contains about two thousand (!) bow-tie shrapnel pieces it is strange DSB failed to consider other possibilities (e.g. contaminated crash site) that might explain why only two bow-tie shrapnel were found.
Almaz Antey claims the two fragments lost too much weight after impact and therefore the qualification original bow-tie fragments from a 9N314M warhead is unjustified. Further the company criticizes the lack of  metallurgical probes.
Studying composition of steel "not relevant" @Onderzoeksraad https://t.co/SXpZhJtzAE Page4 #MH17 #OndersteSteen pic.twitter.com/syLJh8X0Ge

— Max van der Werff (@MaxvanderWerff) November 12, 2015
The skin of the Ilyushin-86 used in the Almaz Antey experiment shows many bow-tie shaped holes, but….
Not even one butterfly shape hole found in outer skin of #MH17 & Almaz Antey about "experts" https://t.co/ijw5PB7xfh pic.twitter.com/Uyk6yV8AgC

— Max van der Werff (@MaxvanderWerff) November 10, 2015
This fact alone should raise serious doubt about the quality of the DSB investigation and the soundness of its conclusions.
Further it is worthwhile noticing that by ignoring the damage to the port wing and engine DSB was able to shift the flight path of the missile away from Kiev-held territory south of MH17's route to rebel controlled territory in the South East.
Here's the transcript of the interview in which DSB chairman Joustra claimed: "The Buk missile was fired from rebel controlled territory":
interviewer: "But who controlled the area?"
Joustra: "If you look at that little map and you look at it precisely than you see that it is partly darker which is the area that was controlled by separatists and the biggest part at which the Netherlands pointed at, was there."
interviewer: "Are they also responsible then?"
Joustra: "That is a question we cannot answer."
interviewer: "Why not? Because, 1 + 1 = 2 , isn't it?"
Joustra: "1 + 1 = 2 but sometimes others have to do the addition"
Dutch Safety Board did not have the task to announce anything about possible perpetrators who might have shot down Malaysia MH17. The criminal part of the investigation is in the hands of the Joint Investigation Team.
However, behind the scenes attempts were made to influence wording in the final report. As an example in appendix-v-consultation-part-a:



DSB chairman Joustra of course deliberately used the word "separatists" and his claim that they controlled the launch area serves a political agenda and made headlines around the world.
DSB reports Ukraine could not supply primary radar data

(Source: page 38 final report DSB)
Andriy Lysenko, spokesman for the National Security and Defense Council of Ukraine, 18 July 2014.
To my knowledge this is the only existing photo that shows the smoke at the main crash site at Grabovo and, what the person who gave me this photo claims, a SU-25M1: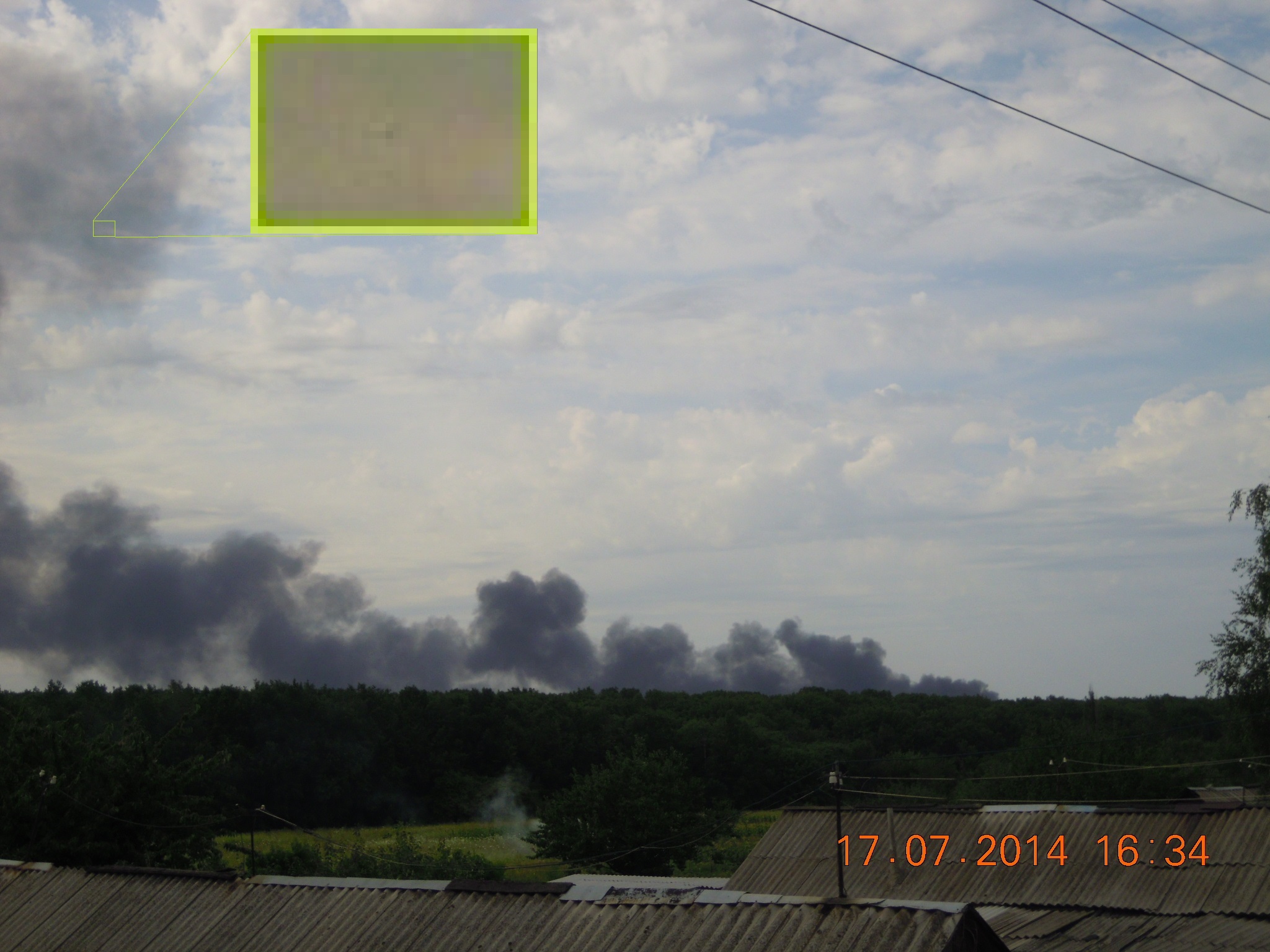 Is it real or a fake? I don't know, that's for experts to decide. Unedited version with Exif data in my possession.
Photo below: Ukrainian SU25-M1 with typical camouflage colors.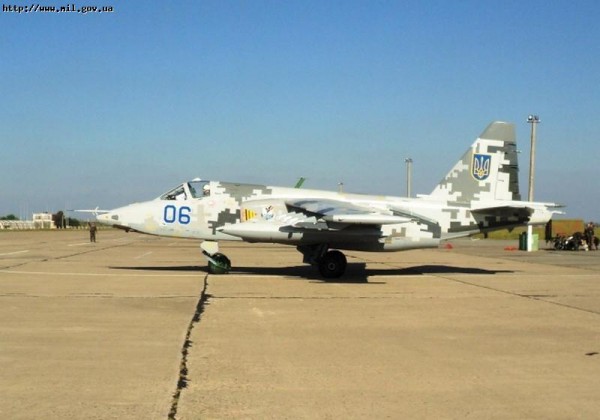 There are literally hundreds of witnesses who saw at least one military jet in the vicinity of MH17. I spoke to many and interviewed some of them willing to repeat their testimony under oath and doing a polygraph test.
Why does Ukraine continue to lie about its fighter jets? Why does my country the Netherlands allow this lie to persist?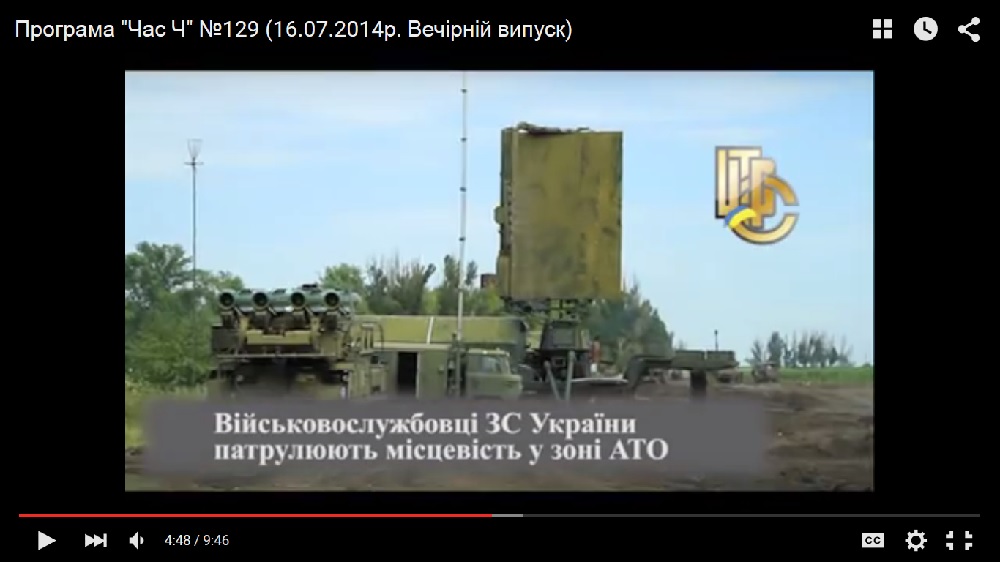 Official Ukrainian MoD video released 16 July 2014 showing Buk complex in the ATO zone ("anti-terrorist operation").

Veteran Colonel Ralf Rudolph*:
A very probable theory for the cause of the disaster
"An unforeseen development in an exercise of the 156th anti-aircraft missile regiment of the Ukrainian Armed Forces may have been the cause of the disaster. This information has been confirmed by employees of the Ukrainian Defense Ministry who do not want to be identified.
On July 17, the 156th Regiment of the Ukrainian air defense troops seems to have had orders to carry out a Buk launch unit exercise to protect the approach of National Guard troops and the Ukrainian Army in the Donetsk area. In training mode the entire process of detecting a target up to the launch of a missile had to be exercised. However, the launch of a real missile wasn't planned. Two Su-25 from the 229th squadron of tactical air forces Nikolayev took off from Dnepropetrovsk to represent targets. As one of the Su-25's flew into the detection range of the Kupol radar system it was followed and taken under surveillance. Coordinates were transmitted to a missile launch vehicle. Coincidentally, the flight paths of the Boeing 777 and the Su-25 crossed at different heights. The radar of the missile launch vehicle is designed in a way it always uses the most intense reflected radar beam (operational regime of "narrow beam") and the radar system automatically switches to the largest target. Because of the immense size differences of both aircraft the moment their routes crossed the missiles were thus directed towards the Boeing. Employees of the Ukrainian Secret Service now have to find out why the unplanned missile launch took place. On that fatal day at 9:30pm the commander and crew of the Buk launch vehicle were taken into custody and meanwhile it became known that the flight controller at the Nikolayev airbase tower on duty July 17th has vanished.
As long as the radar tracked the Ukrainian Su-25 due to the "Friend-foe identification system" it was identified as a friend which automatically blocks the start of any missile. But the moment the radar started following the Boeing the response signal never came because the Malaysian plane doesn't have this response facility. The launch of a missile is possible when the start button was pressed for training purposes before.
Should this be true or a similar statement of unhappiness and thus be Ukraine itself the cause of the disaster, the consequences would be incalculable. The government of Ukraine would be questioned, Russia and the eastern Ukrainian rebels would be rehabilitated and established inter alia with the disaster tightening of economic sanctions would collapse like a house of cards. Therefore, without a doubt, the United States, the EU, Ukraine and NATO will do everything possible to continue obscuring the true cause of the disaster. But the extent of the cover-ups and manipulations carried out now is so large that there have to be many accomplices both in Ukraine and in the West. And sooner or later one or the other will make revelations."
* Mr. Rudolph, born in 1938, Colonel retired and graduate engineer studied at the Institute of Aerospace in Moscow and was for many years managing director of the rocket-repair work Pinnow (IWP). Complete CV and article source for this translation.
MH17 – the most politicized crash investigation in history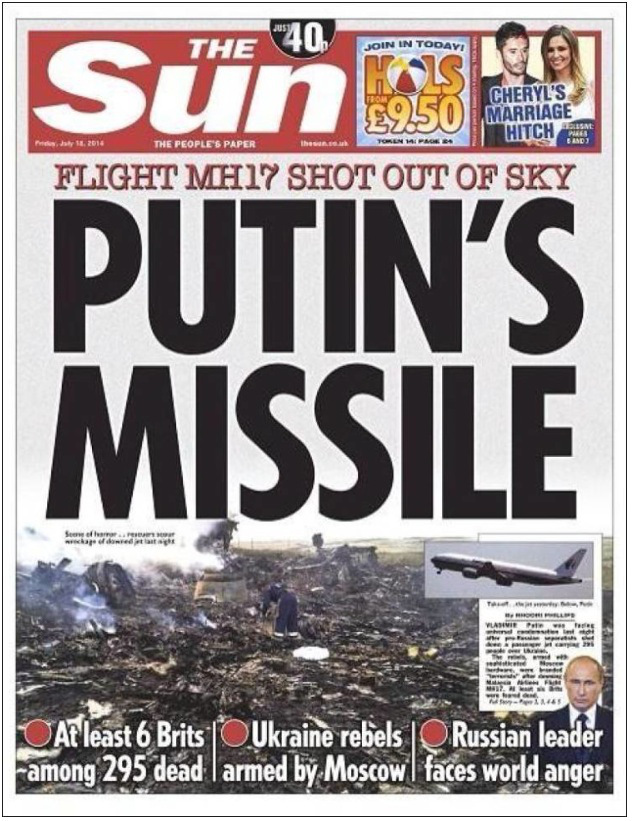 After Malaysia MH17 crashed western politicians and media instantly knew what happened and whom to blame.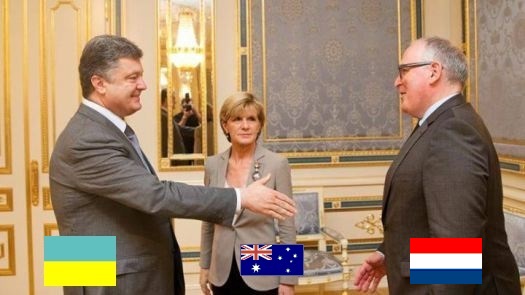 (Petro Poroshenko, Julie Bishop and Frans Timmermans. Kiev, 2014)
Ukraine, the Netherlands, Australia and Belgium decided to form a Joint Investigation Team to perform the criminal investigation. The JIT agreement itself is a classified state secret on the ground that its disclosure may threaten the "foreign relations interests" of the participating governments.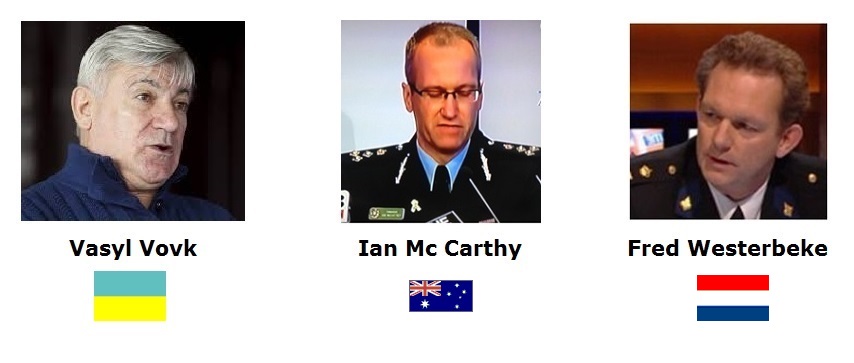 Vasyl Vovk, senior officer of the Ukrainian Secret Service SBU and head of the Ukrainian JIT investigation team until 19 June 2015.
 Fred Westerbeke, Head Prosecutor and official leading the JIT investigation.
In an article a year ago I already explained Ukraine:
claims itself prior to MH17 one of its planes was shot down at an altitude out of reach for Manpads.
did not close its airspace even after danger for civilian aviation was imminent
knew rebel forces claimed to have Buk-M1
had the motive to organize a false flag and smear Russia and the rebel forces.
Spiegel asked Westerbeke about Ukraine's role in the JIT:
"If you really take the participation of the Ukrainian Air Force in downing  Flight MH17 into consideration – is it not absurd that Ukraine is involved in the investigation?"
Westerbeke's reply:
"Of course that's a problem, but we can not investigate [ermitteln] without them. I want to state clearly however: we have no indications Kiev would not deal completely open with us. They give us all the information we want." (source)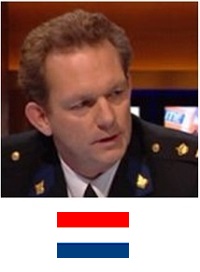 1) "We cannot investigate without Ukraine".
Dutch and Australian officers can't even interview witnesses unless these people leave the rebel controlled region. Besides, many fear the torture reputation of SBU agents. Therefore JIT created the option of "exploratory talks" without Ukrainian investigators being present. Statements can't be used in a Ukrainian, but in a Dutch or Australian court or another tribunal.
2) "we have no indications Kiev would not deal completely open with us."
Westerbeke made this statement in an interview dated October 2014.
Few weeks later the Ukrainian secret service claimed it foiled a terrorist attack on a Dutch government delegation to Kharkov. In The Hague the claim was instantly dismissed as Ukrainian war propaganda.
3) "They give us all the information we want."
How does Westerbeke know that for sure?
Asking the Dutch investigators for clarification on anything related to MH17 leads to this reply:
"Your question refers to an ongoing criminal investigation and therefore can not be answered. Public information about the investigation can be found at www.om.nl" (original in Dutch)
The Dutch Safety Board is by Dutch law not permitted to reveal any information and contrary to DSB the JIT will never issue a final report and it remains unclear if there will ever be court proceedings (with or without public hearings).

Official claims made in public by Ukrainian authorities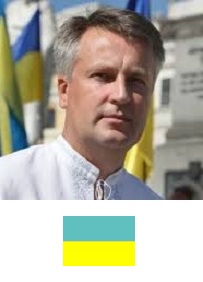 7 August 2014 – source
Head of Secret Service Ukraine Valentyn Nalyvaichenko
"Terrorists and militants have cynically planned the terrorist attack at Aeroflot civil aircraft, AFL-2074 Moscow-Larnaca, which was flying over the territory of Ukraine at that moment."

SBU has given evidence of the allegations to the Dutch-led team leading the investigation into the crash. [1] See also [2] & [3]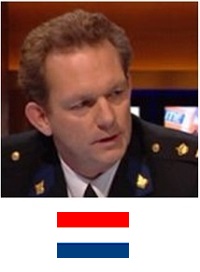 Question 1
Did JIT receive evidence from Ukraine that militants deliberately tried to target flight Aeroflot AFL-2074 but mistakenly shot down Malaysia MH17?
Question 2
Does JIT confirm or refute the claim issued by Nalyvaichenko that militants deliberately tried to target Aeroflot flight AFL-2074?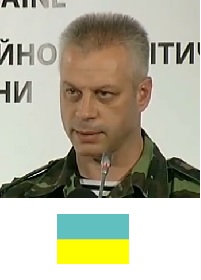 18 July 2014 – source
Spokesman for the National Security and Defense Council of Ukraine Andriy Lysenko
"At the moment of the MH17 crash Ukrainian fighter jets did not fly and the Boeing was outside the zone of possible destruction by the anti aircraft forces of Ukraine."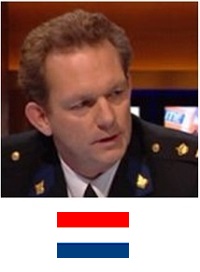 Question 3
Is it true that Ukrainian fighter jets did not fly at the moment of the MH17 crash?
Question 4
Is it true that MH17 was outside the zone of possible destruction by the anti aircraft forces of Ukraine?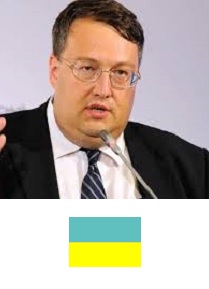 18 July 2014 – source
Spokesman Ukrainian Ministry of Internal Affairs Anton Gerashchenko
"Putin! You and your cronies will not escape from the International Tribunal. This is a photo of the inversion of the footprint left behind after the launch of the Buk missile. Made after a few minutes after the third districts Torez from the West to the East. Thousands of people saw the launch and the flight of the rocket, which you lovingly gave your sponsored terrorists!"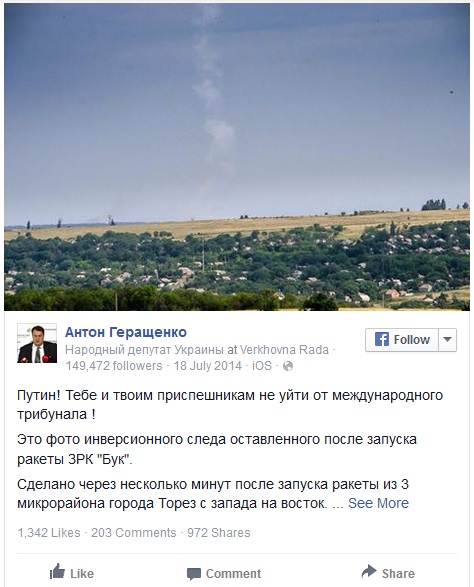 See also [4]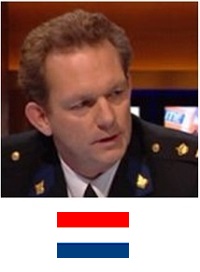 Question 5
Does JIT confirm or refute the photo posted by Gerashchenko shows the smoke trail of the Buk missile that shot down Malaysia MH17?
Question 6
What evidence JIT has for the claim Russia supplied a Buk Telar to militants in Ukraine?
Question 7
What evidence JIT has for the claim Russian nationals fired a Buk missile at Malaysia MH17?
JIT Video – "Call for Witnesses
This video was posted online by JIT on March 30, 2015. That is a staggering two hundred and fifty-six days after MH17 was shot down.
Besides visual footage also phone conversations between rebels are presented in the video. Head prosecutor Westerbeke says they are "authentic recordings" and that they "were analyzed through and through".
Ukraine Secret Service: Intercepted phone calls show pro-Russian rebels shot down plane.
A few hours after MH17 crashed the SBU already produced a pair of intercepted phone calls it claims provide evidence that pro-Russian rebels are responsible for the attack and posted this video on its official youtube channel.
In this intercepted conversation between rebels named "Major" and "Grek" the major states the missile was launched from Chornukhyne. This proves the conversation cannot have been about MH17 because Chornukhyne is North from the crash site and experts from DSB as well as Almaz Antey are sure the missile was not fired from the North.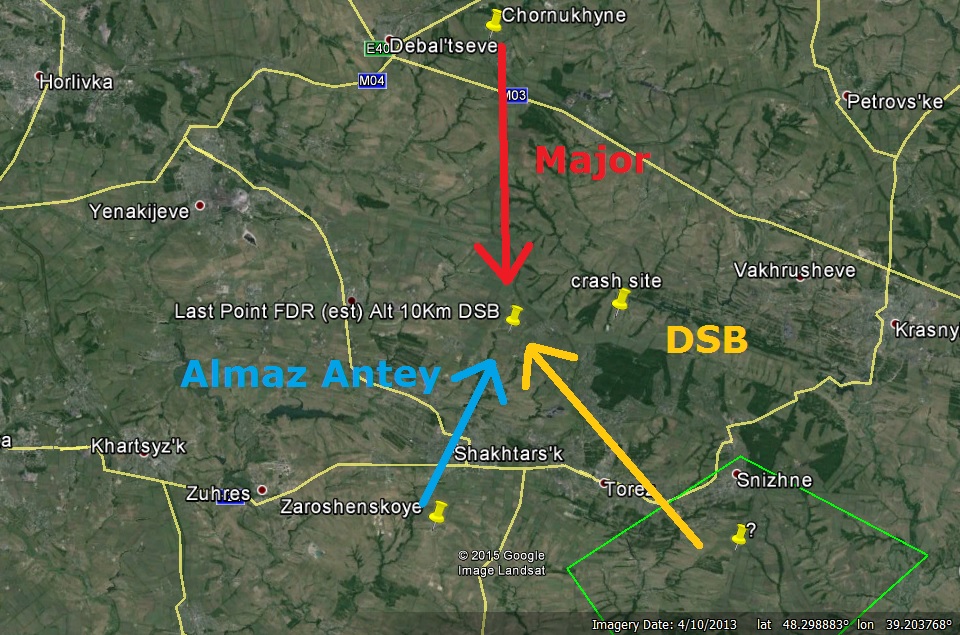 Audio profesional: "The cutting can even been seen on the spectrogram. Because of the big number of SBU flaws, I decided to show only the most interesting places. Here for example, they even forgot to make the overlay. […] Such amount of weirdness and obvious traces of editing only proves that the SBU is even willing to use open lies to achieve its goals. Any information coming from these people should be thoroughly checked"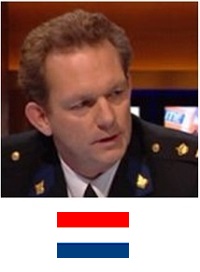 Question 8
– Does JIT confirm or refute these intercepted phone calls are authentic and were analyzed through and through by JIT experts?
Question 9
– Does JIT confirm or refute the claim made by Ukraine Secret Service these intercepted phone calls prove rebels shot down MH17?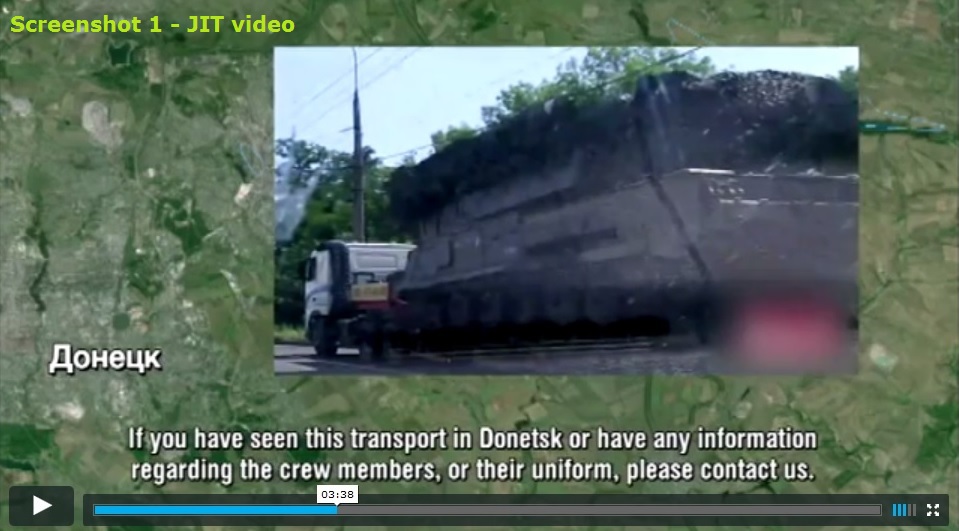 This screenshot contains the photo published by Paris Match eight days after the crash. Journalist Alfred de Montesquiou claimed his team made the photo in Snizhne six hours before the crash. This had to be revised to this location in Donetsk, a good seventy-five kilometers from Snizhne.
Important: Alfred De Montesquiou shamefully lied as he tweeted "witness points to Snizhne as origin of the Buk missile" as the witness talked about a second plane and never mentioned a missile.
The Paris Match photo shows clear signs of manipulations and the 3D model with photo overlay made by Micha Kobs confirms it. Sergey Mastepanov shows how a Buk can be added to a trailer relatively easy in Paris NO Match.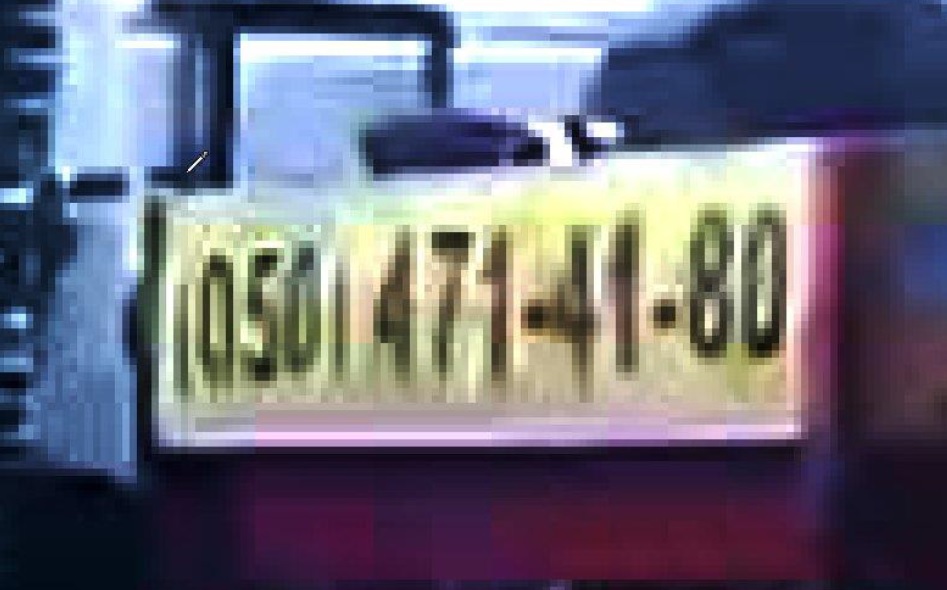 "There is no doubt that the telephone number was inserted into the bright area of the original board."  (Detailed technical explanation by Micha Kobs – page 66 – 9.6Mb).
The company that had this phone number is StroyMekhanizatsiya (СтройМеханизация) and was located at the 'Young Miners Street' in Donetsk. News.com.au writes 6 August 2014 the company's director's name is Vasilijus and quotes:
"Yes, of course. It is easy to recognize. We know our vehicles. Yes, it is ours. It is the only Volvo with such a cabin".
A quick online search reveals the real name of the director is Тумасов Василий Робертович, indeed Vasili(jus) Robertovich Tumosov.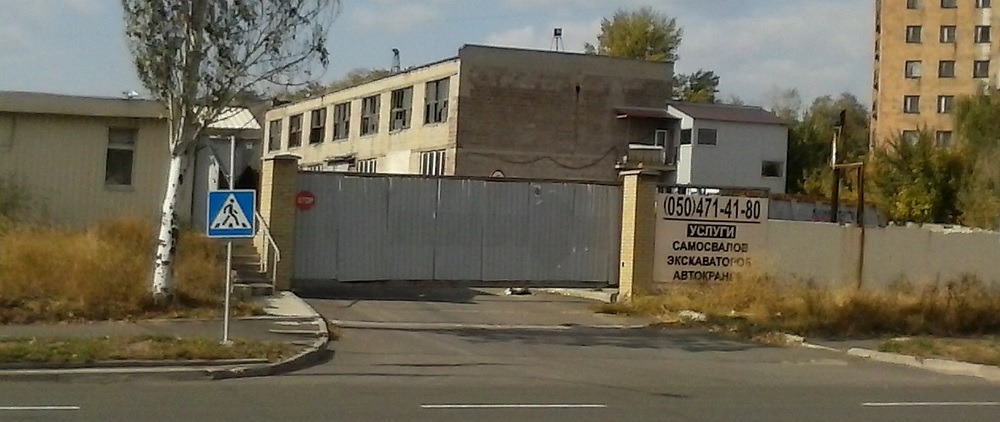 This is how the front of the company looked during my visit October 9 2015. Two clearly drunk guys opened the gate and allowed me to walk over the terrain. It is run down and almost completely empty. Nothing of value. Only one totally destroyed white Scania and some very old and definitely not working mobile cranes and other scrap metal.
The two men told me Tumasov left Donetsk more than a year ago and according to them the company had blue trucks. The white Volvo nor the red trailer I showed them on the Paris Match photo were ever part of the inventory they said. I could not independently verify this information.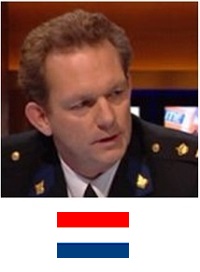 Question 10
Did JIT interview Mr. Tumasov and could he prove the white Volvo of the Paris Match photo indeed was part of the inventory of his company?
Question 11
Does JIT confirm or refute the photo published by Paris match is authentic and not in any way manipulated?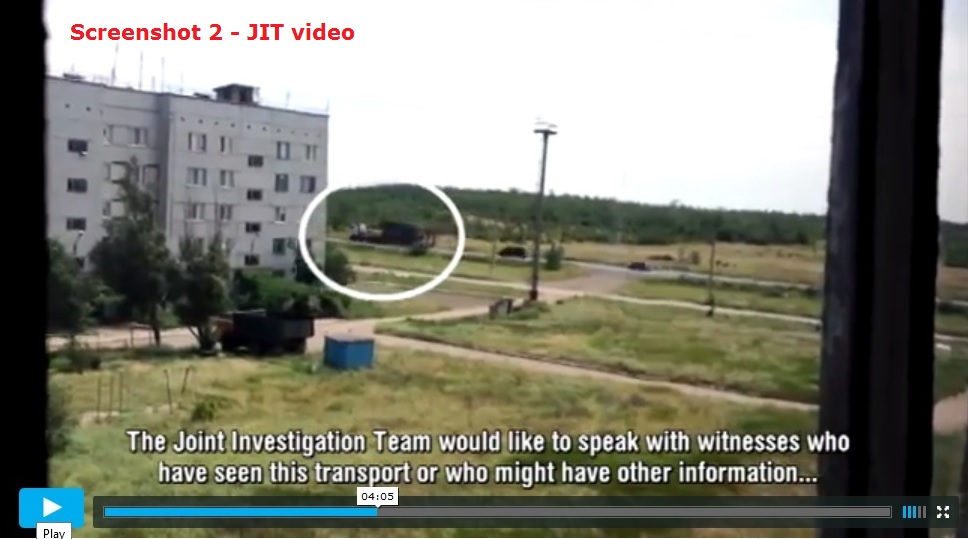 Second screenshot of the JIT video is taken from a video made here in Zuhres and shows the Volvo/trailer with Buk combination. The original video has been deleted and was probably uploaded 17 July 2014. Here's a copy of the fifteen second video.
13 October 2015 I visited the location. The video was taken from a position in flat 31, almost certainly from this apartment: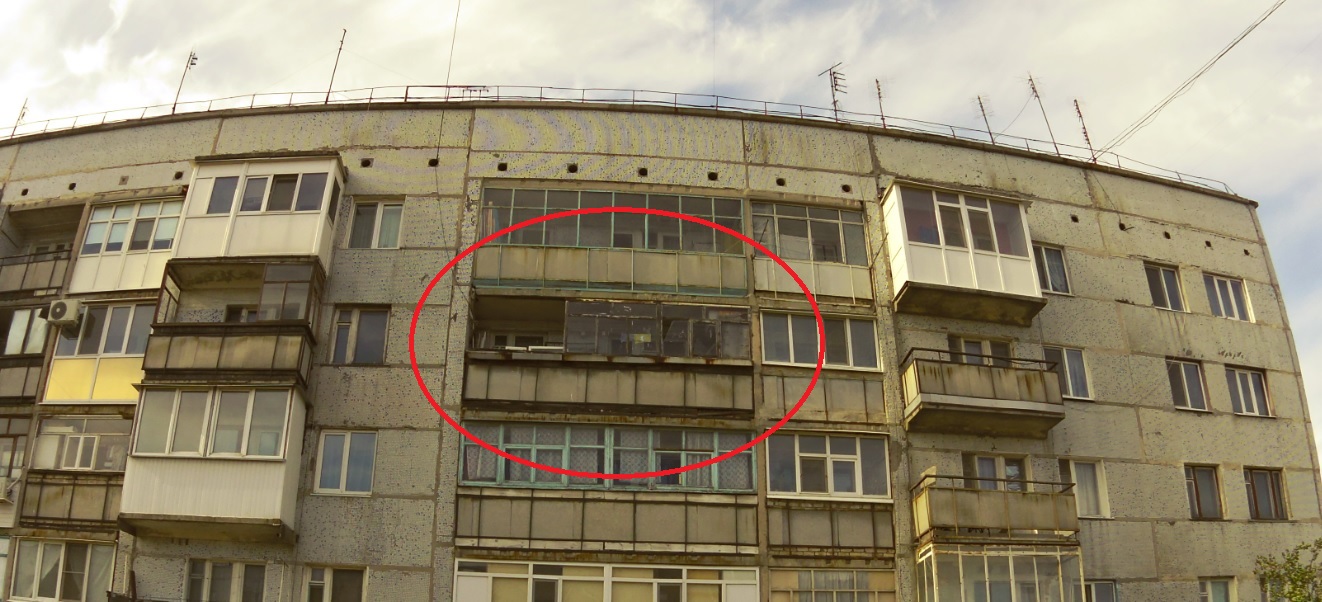 People living in building 31 told me the inhabitant of this apartment had a severe drinking problem and died a few months before my visit. They said he was often absent for long periods and many other persons had access to his apartment.
None of the more than twenty persons interviewed has seen a Buk passing by at any moment and none of them knows a person who did.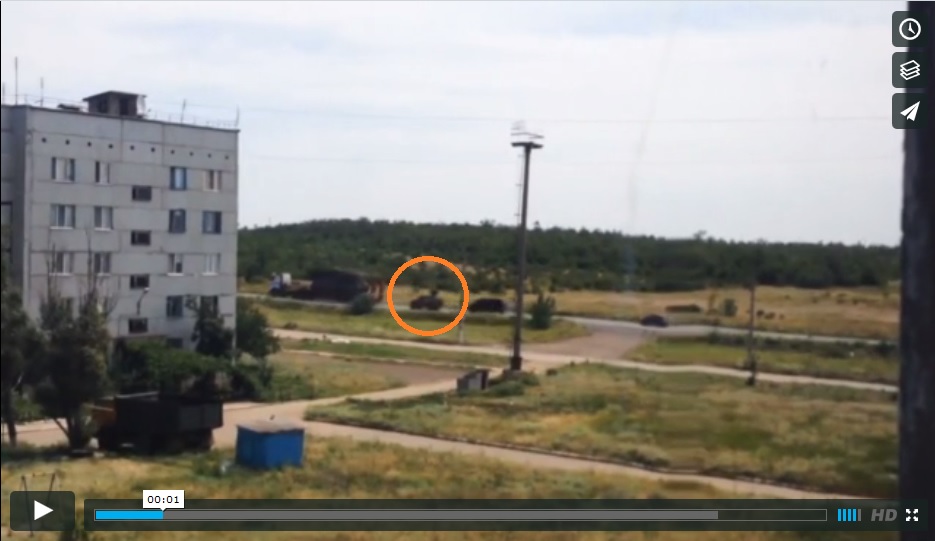 Sergey Mastepanov manipulated the Zuhres video 'proving' rebels are in possession of the ultra modern cornet weapon system mounted on a Tiger vehicle Russia has not exported. He took a screenshot from an existing video and brushed out other objects.
Here's the result.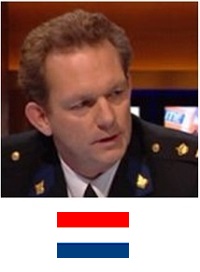 Question 12
Did JIT interview the maker of the Zuhres video?
Question 13
Does JIT confirm or refute the Zuhres video is authentic, not in any way manipulated and certainly made July 17th 2014?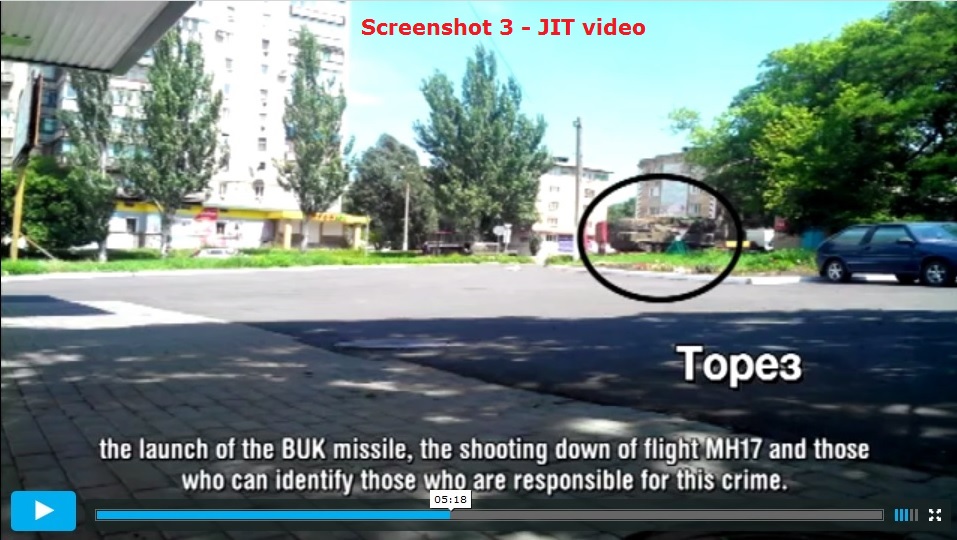 "A photograph released by Ukraine's security services claiming to prove that Russian-made BUK-M1 surface-to-air missile systems were inside the rebel-held area near the crash site." (The Independent)
Same problem as with all other 'evidence' presented by Ukraine's Secret Service this image is of very low quality. Not difficult to 'prove' rebels have brand new Armata tanks…..

and even nuclear ICBM capabilties.


(Photoshop credits Sergey Mastepanov)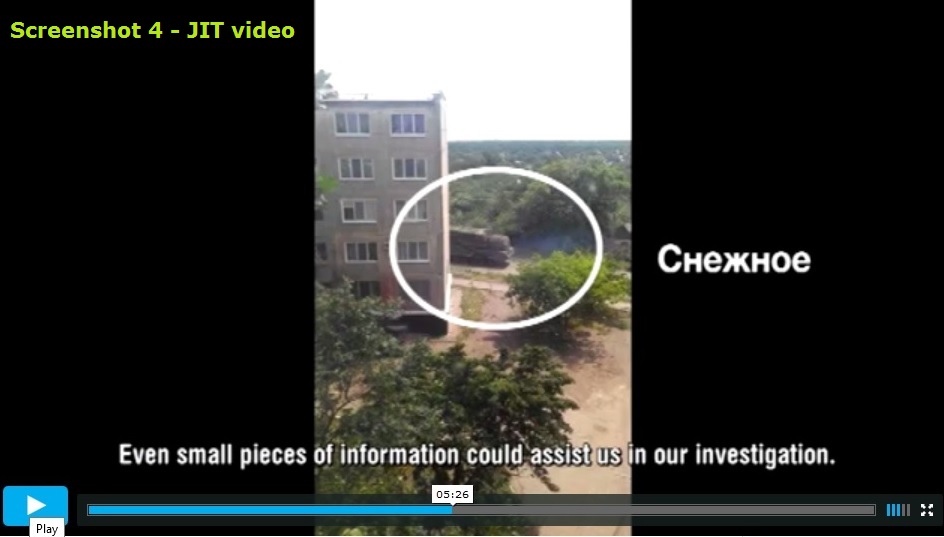 I went to this location 19 October 2015 and identified the apartment from which this picture was made. Nobody opened the door. Neighbors told me the apartment was vacated summer 2014.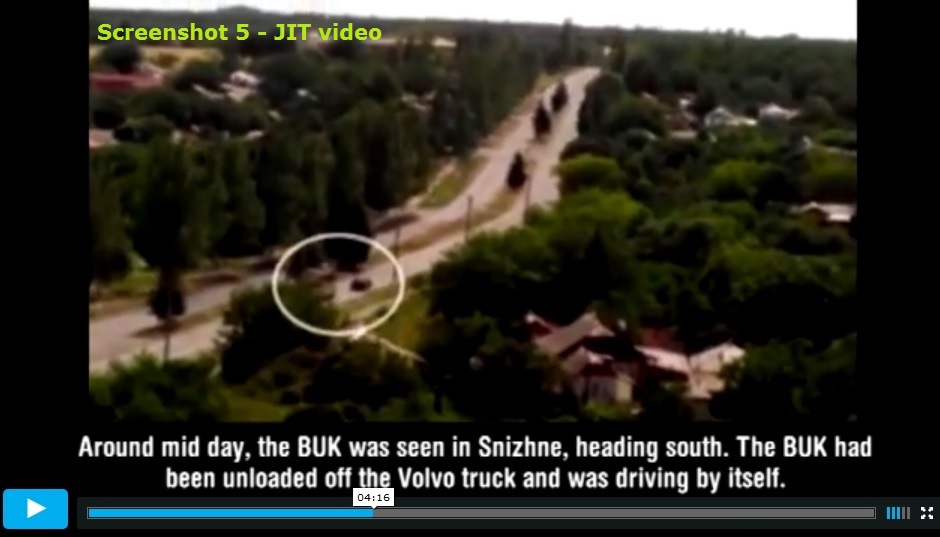 I visited this location three times in October 2015 and identified the apartment (plus the person who lived there 17 July 2014) from where this video was made. According to a person living in the same building the inhabitant left Snizhne and went to Kiev in July or August 2014.
Sergey Mastepanov manipulated the video to 'prove' rebels not only had Buk, but also the thermobaric weapon TOS-1 Buratino.
Re-examining the Luhansk video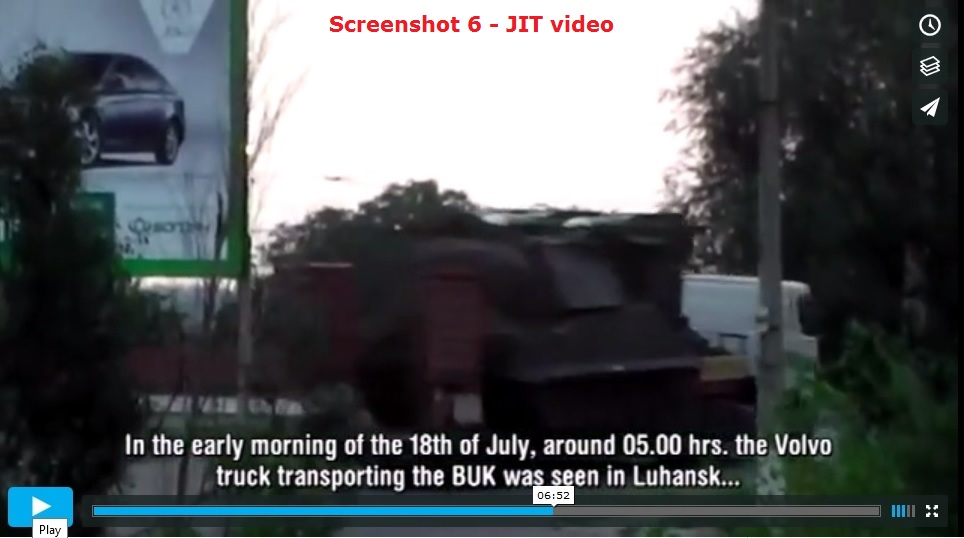 "The Luhansk video was first presented by the Ukrainian minister of Internal Affairs, Arsen Avakov, in a Facebook post on July 18th at 10:32 UTC as well as in an official statement. In that post the video of the BUK was situated near Krasnodon", writes citizen journalist Arnold Greidanus in his excellent analysis re-examining the Luhansk video.
~~~~~~~~~~~~~~~~~~~~~~~~~~~~~~~~~~~~~~~~~~~~~~~~~~~~~~
MH17 case –  the largest criminal investigation in Dutch history.
The big elephant in the room is of course that Ukraine has the capability to and a track record of shooting down airliners, and thus of course has to be treated as one of the potential suspects. The decision by the Dutch authorities to allow a potential suspect to have a crucial role in the criminal investigation is purely politically motivated and fundamentally flawed.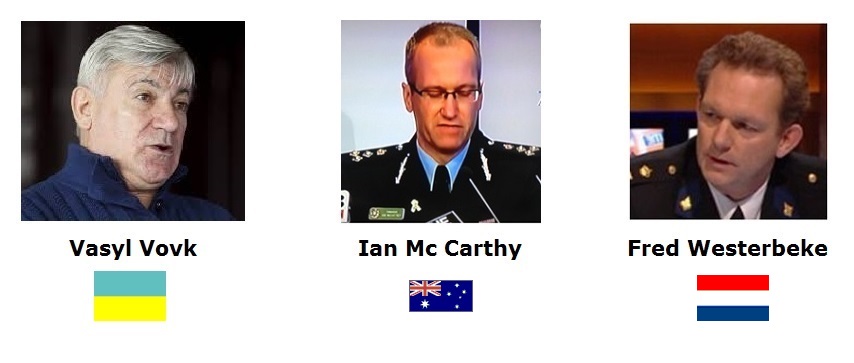 Citizen journalist Marcel van den Berg explains: "The Dutch seem not very keen in finding the truth."
Let's see if the Dutch find and share the answers to these fifteen preliminary questions and many more to come.
Question 1
Did JIT receive evidence from Ukraine that militants deliberately tried to target flight Aeroflot AFL-2074 but mistakenly shot down Malaysia MH17?
Question 2
Does JIT confirm or refute the claim issued by Nalyvaichenko that militants deliberately tried to target Aeroflot flight AFL-2074?
Question 3
Is it true that Ukrainian fighter jets did not fly at the moment of the MH17 crash?
Question 4
Is it true that MH17 was outside the zone of possible destruction by the anti aircraft forces of Ukraine?
Question 5
Does JIT confirm or refute the photo posted by Gerashchenko shows the smoke trail of the Buk missile that shot down Malaysia MH17?
Question 6
What evidence JIT has for the claim Russia supplied a Buk Telar to militants in Ukraine?
Question 7
What evidence JIT has for the claim Russian nationals fired a Buk missile at Malaysia MH17?
Question 8
Does JIT confirm or refute these intercepted phone calls are authentic and were analyzed through and through by JIT experts?
Question 9
Does JIT confirm or refute the claim made by Ukraine Secret Service these intercepted phone calls prove rebels shot down MH17?
Question 10
Did JIT interview Mr. Tumasov and could he prove the white Volvo of the Paris Match photo indeed was part of the inventory of his company?
Question 11
Does JIT confirm or refute the photo published by Paris match is authentic and not in any way manipulated?
Question 12
Did JIT interview the maker of the Zuhres video?
Question 13
Does JIT confirm or refute the Zuhres video is authentic, not in any way manipulated and certainly made July 17th 2014?
Question 14
Same questions 12 & 13 for Torez photo, Snizhne photo, Snizhne video and Lugansk video.
Question 15
What really happened to Malaysia MH17?