July 28, 2016
"Russian Images of Malaysia Airlines Flight MH17 Were Altered, Report Finds"
"MOSCOW – A group of arms control researchers have determined that two images released by the Russian government, ostensibly to help clarify why a civilian airliner was shot down two years ago, were digitally altered using Photoshop before being posted online."
(New York Times 15 July 2016)
Déjà vu. This well timed article, two days ahead of the second year anniversary of the shootdown of Malaysia MH17, immediately reminds me of the Bellingcat report published about a year ago.
About that Bellingcat report Forensic expert Charles Wood (B.Sc MIEEE MACS) was the first person to publish an analysis which completely invalidated the "Russian MoD faked satellite images" Bellingcat claim. Wood's analysis was and is completely ignored by western media. (see my blog).
Der Spiegel in a rare case of peer group dissent reported "what Bellingcat is doing is nothing more than reading tea leaves".
Mr Wood explains there's much more than tea leafs about the new report written by Dr. Jeffrey Lewis of the Middlebury Institute of International Studies at Monterey: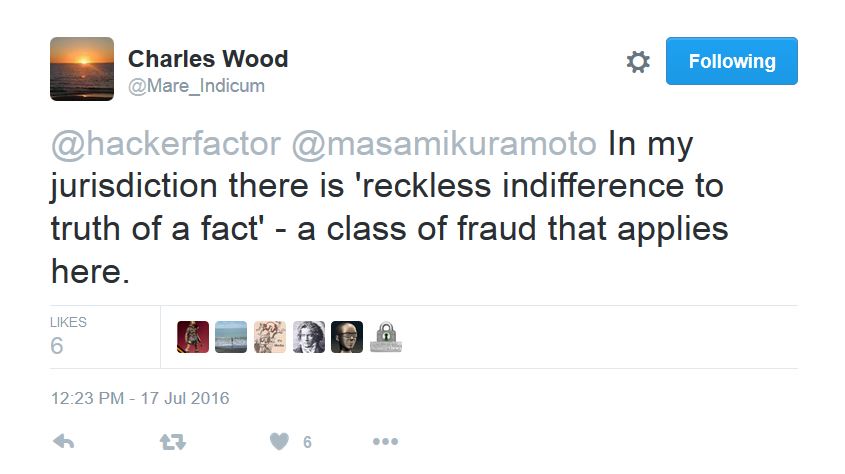 An academic accusing another academic of committing "a class of fraud".
Since 'Charles Wood' is a lightly modified pen-name for professional reasons (full name verified by me) and therefore it could be argued the charge is irrelevant, it is important to quote another academic who agrees with Wood:
Dr. Krawetz, founder of FotoForensics.com, is one of the world's leading experts in the field of image analysis and calls Dr. Lewis report a 'report' and "outright fraud".
These are very serious allegations against Dr. Lewis, whose expertise lies in the field of nuclear nonproliferation, international security, disarmament, arms control.
Dr. Krawetz substantiates his "outright fraud" claim in All Mouth, no Trousers' and in the same article dissects the complete incompetence of Bellingcat's founder Eliot Higgins when it comes to using his forensic tools. (back up link)
Three appropriate ways for Dr. Lewis to address serious fraud charges issued by two qualified academics
1) Lewis could defend his reputation and respond to the fraud claims with counter arguments and publish a convincing rebuttal proving his image analysis is sound.
That might be a little hard for Dr. Lewis who tweeted April this year he just had one week training with the Tungstène analysis tool.
I asked Wood what it takes to become a qualified image analist, provided you are talented:
2) Lewis could bring in an authority in the field of image analysis of similar or higher statute than Wood and Krawetz.
Very difficult, but at least some chances of success here. To level the playing field Lewis needs his image analyses results validated by Roger Cozien, the developer of the Tungstène image verification tool that Lewis and his team used for their analyses. After Cozien's validation there could be a scientifically sound debate between real authorities in the field of image analysis about Lewis' report.
3) Lewis can retract the report and admit it is fundamentally flawed.
But Dr. Lewis nor any of his team members as of today have responded in any way to the fraud allegations and therefore:
Status of fraud charges against Dr. Lewis issued by qualified academics: unchallenged (July 29, 2016)
Nonetheless, the 'facts' derived by the new investigation travel fast and spread all over the world. Dutch journalist and opinion leader about MH17 in The Netherlands Jeroen Akkermans tweets with confidence:
"New research once again shows how Russia's Ministry of Defense cheated four days after the disaster"
I pointed out to Akkermans the fact reputable image analysis experts have labeled the new research as outright fraud. As a news professional Akkermans must have been aware of the allegations before me, yet decided never to report them. His audience therefore simply knows for a fact Russia photoshopped satellite images trying to blame Ukraine for the horrendous crime.
Robert Parry about journalism in general and the New York Times in particular: Will NYT Retract Latest Anti-Russian 'Fraud'?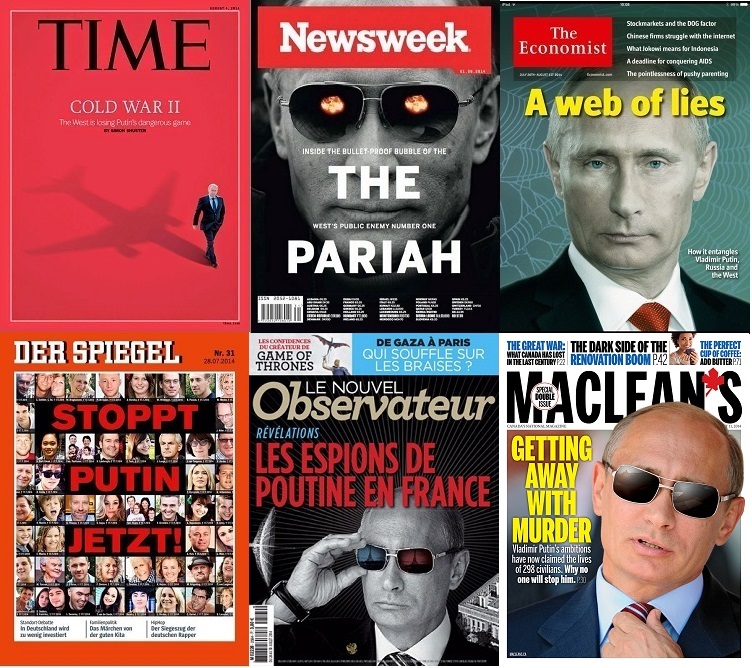 A few comments about Russian Information Management concerning the Malaysia MH17 case
The not so subtle art of russophobic propaganda are discussed in this article and me having spent more than 2000 hours of MH17 OSINT research (stopped clocking October 2015) it is routine trying to continuously unbrainwash myself on a daily basis.
Contrary to the Atlanticist professionals the information management of Russia is inadequate, counter productive and self deceiving. At least from the perspective of a pro active news consumer in the West.
Some examples:
Thomas Schansman lost his son Quinn. He and others sent a letter to president Putin with valid questions. Instead of sending the family members of the deceased a personal letter handed over by at least the Russian ambassador in The Netherlands it was decided to months later publish a reply on Russian state channel RT. None of the people writing the letter have been informed directly. Not even today. This behaviour is insensitive, unnecessary grieving and I agree with Dutch MP Omtzigt bizarre".
Why Russian MoD does not reply within three days to New York Times as it promised? Or, why Russian MoD does not make a statement it never made such a promise? The New York Times is irrelevant? Does it not feed speculation unnecessarily?
Why Russian MoD does not respond to analysis (directly or hidden via a dedicated amateur proxy) presented here and here?
Why not publish a high resolution image of Zaroshensk'ye Buks to shut up the critics?
Same criticism of course applies to the Americans as well. We Dutch know both countries have the capacity to monitor objects from space that have a diameter of only forty centimeters. So, what other than your capabilities are both of you hiding?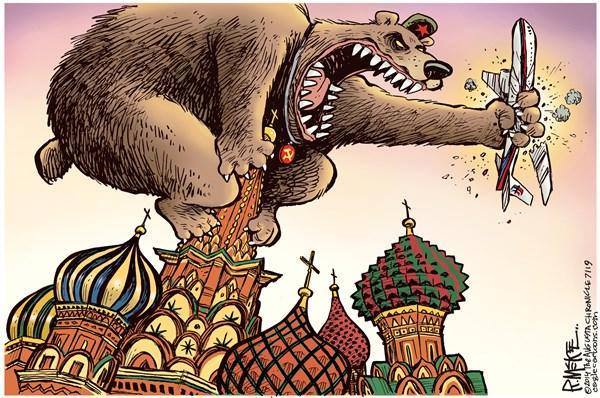 Impossible to counter the overwhelming power of Western propaganda, Russia itself even assists its russophobe enemies consolidating the existing stereotypes and gives 'Arms Control Wonks' the opportunity to spend tens of thousands of dollars and create backdated self-fulfilling prophecies from scratch.