April 24, 2015
This page contains my Facebook postings from 17 until 23rd of April 2015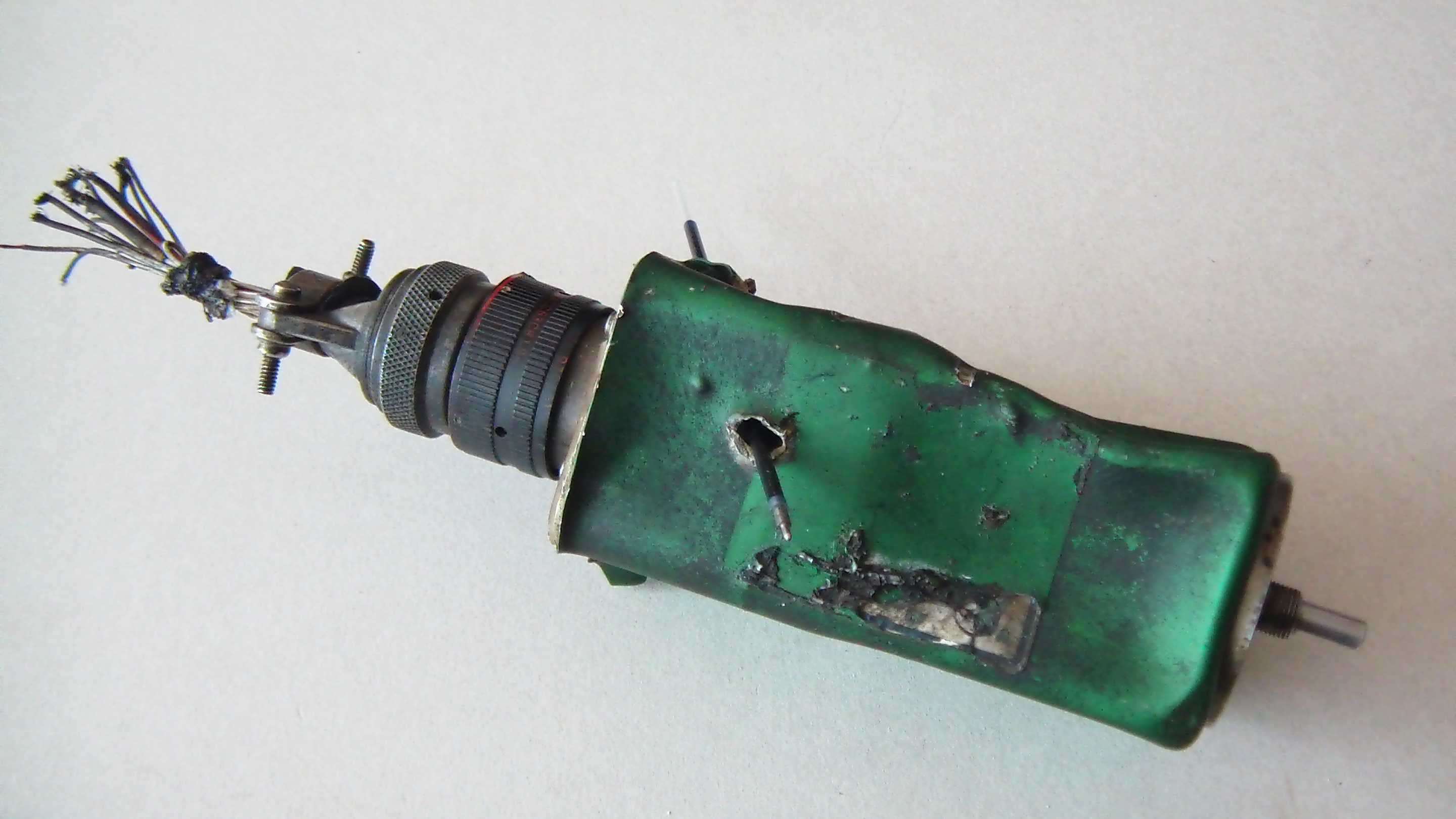 This object is almost certainly a part of BOEING 777 flight MH17. A person living in the crash area showed it to me. I read: "ANK BACC10KD". Please look carefully at the video. All sides of the object have been severely dented, most probably under high pressure. Can this be explained by an explosion outside the aircraft?
After 6 days hard work I can report that many people are absolutely sure they saw military jets very close to Boeing MH17 on July 17, 2014. One person showed me an object he claims was part of MH17 and gave me a small piece of shrapnel too.
MH17 Recovery Mission – Photos of my second visit to Grabovo
Some of you ask me directly: "who shot down MH17‪"
I do have a few scenario's of what might have happened. The photo's in this post show the destruction of an attack by the Ukrainian Air Force in the town of Snizhne, close to the MH17 crash area. The attack was executed July 15, two days before the crash. A little boy named Bogdan (=Gift from God) survived the attack. You can watch the successful rescue mission in the third video of my article that describes one possible scenario: 'the Perfect Crime?'
April 20 I visited the MH17 recovery mission at Grabovo. Malaysian & Dutch did not want to talk to me, but the local rescue workers told me a human scalp with hair was found and also small parts of human bones.
Video about r‪ecovery mission at Grabovo. No editing. Apologies for bad sound.
MH17 eyewitness gave me these after I interviewed him.
It was an unexpected and emotional moment for me. The figure with boys and girls is a typical Dutch souvenir in style "Delfts blauw". http://en.wikipedia.org/wiki/Delftware
From Torez to Perevalsk and back. Photos taken in village Nikishino
Greetings from Torez

Since Friday, April 17, I am in the MH17 crash area. Made a long walk this morning and along the way took some pictures.